See the full article from The News Tribune here and South Sound Business here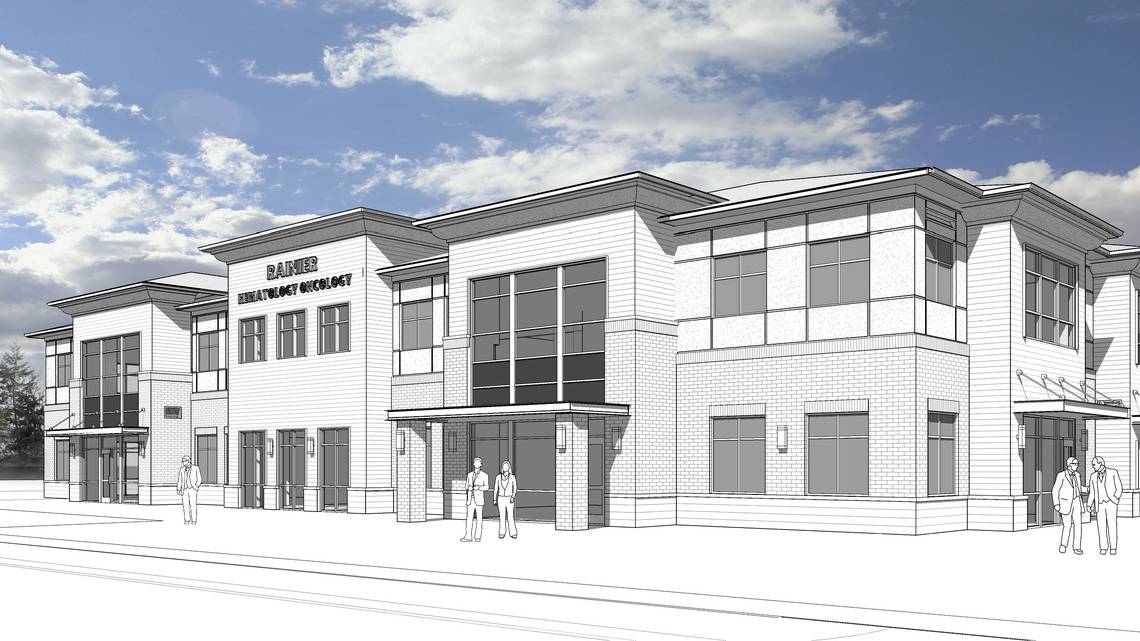 Located at 2916 S. Meridian, our new medical office building for cancer treatment is under construction and expected to be completed in Fall 2019! This project is the fourth building we have developed in partnership with Rainier Hematology Oncology (RHO). The medical building will house Rainier Hematology Oncology (RHO) and South Cancer Care (SCC) foundations, delivering a "whole cancer care" experience to patients.

Come Fall 2019, SCC will occupy the first floor of the building with radiation vaults and scanning equipment for diagnostic imaging and radiation procedures. Previously located at 2940 S. Meridian, RHO requires more space and will utilize the remainder of the medical building for chemotherapy, infusion, and laboratory services.

The building will provide all of the important resources patients need to learn about their diagnosis with seamlessly coordinated patient care in financial counseling, naturopathic medicine, social work, nutrition and more. Also, the space will help with stress prevention by incorporating activity rooms and a bistro/café during patient care.

Thanks to the contributions and collaborations of SCC, RHO, and the Helix design Group, we are privileged to be a part of this special development that has the capacity to make a true difference in peoples' lives.