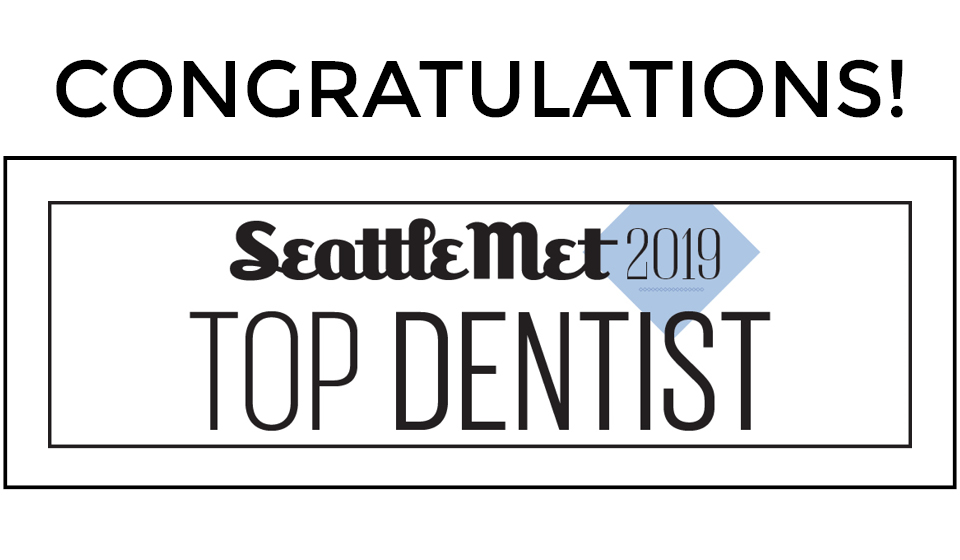 Rush Properties would like to congratulate all ten of our tenants who made Seattle Met Magazines Top Dentists list of 2019!

Each year, Seattle Met partners with survey company USA top Dentists to find our regions best dentists. Ballots are sent to dentists who are listed online with the American Dental Association and other local dental societies in King, Snohomish, Kitsap and Pierce counties. Each ballot recipient is asked to answer the following question: "If you have a patient in need of a dentist, which dentist would you refer them to?"
Each general dentist had the opportunity to evaluate specialists and specialists had the same opportunity to evaluate general dentists he or she is familiar with "based on years of experience, continuing education, manner with patients, use of new techniques and technologies, and of course physical results." Those dentists with the highest ratings were then vetted with the Department of Health for good standing.
Congratulations. We are proud to be your partner in success
(listed alphabetically)
Dr. Steven Baerg / Harbor Endodontics
Dr. Guillermo Chacon / Oral & Facial Surgery Center of WA
Dr. David Crouch
Dr. Peter Gauger / Tacoma Oral Surgery
Dr. Roy Kaldestad / Anchor Endodontics
Dr. Manuel La Rosa / Sound Surgical Arts
Dr. Silvia La Rosa / Sound Surgical Arts
Dr. William Lubken / Sound Surgical Arts
Dr. Wayne Svoboda / Federal Way Children's Dentistry
Dr. Steven Urback / Puyallup valley Dental