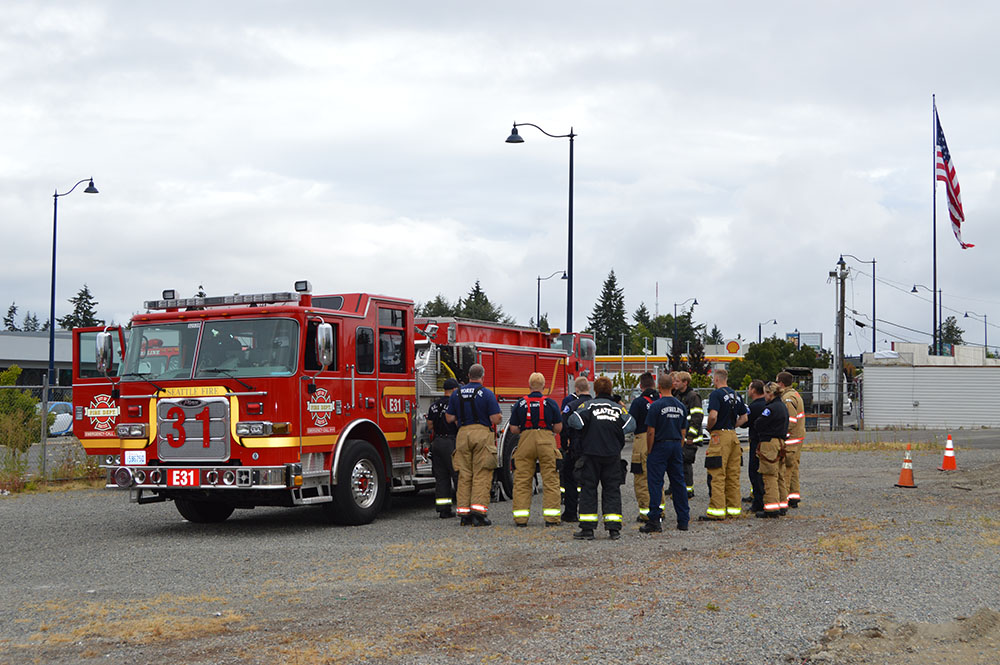 Rehearsing rescue and emergency scenarios is a vital part of training for our local fire departments, but available buildings and facilities to practice that training aren't always available.
In early August, Rush was happy to offer the vacant Paceline apartments as a training ground for the Shoreline and Seattle fire depeartments.
The Shoreline Battalion Chief of the Training Division organized a multi-company drill. They smoked-up one apartment for a fire attack and rescue drill. In more than a week of training, drills also included hose deployments and forcible entry.
As the territory lines between Seattle and Shoreline increasingly overlap, finding a suitable place for both departments to run drills together is beneficial to both teams.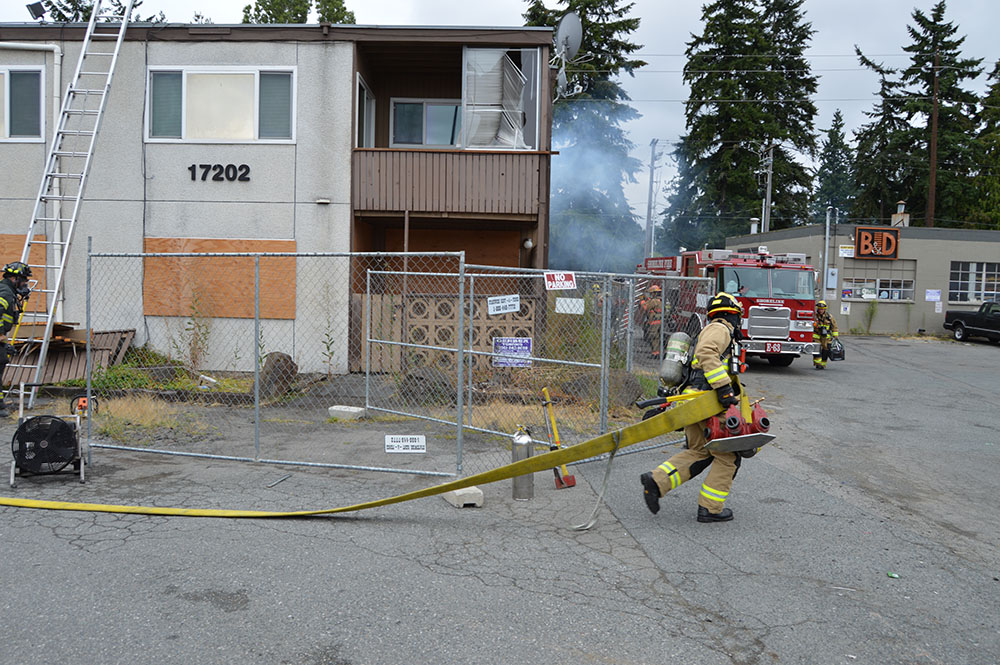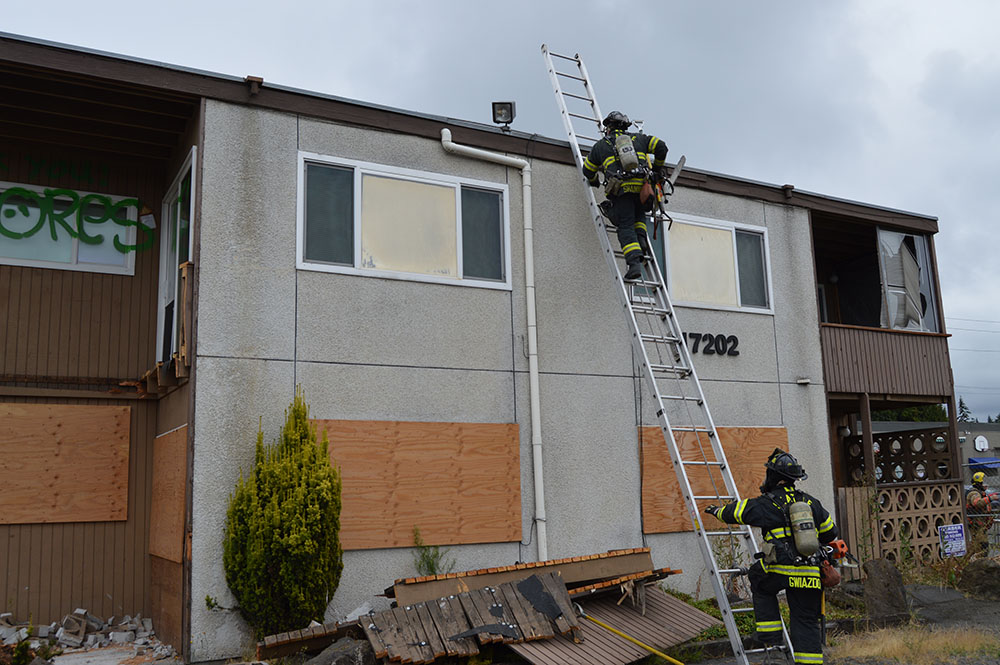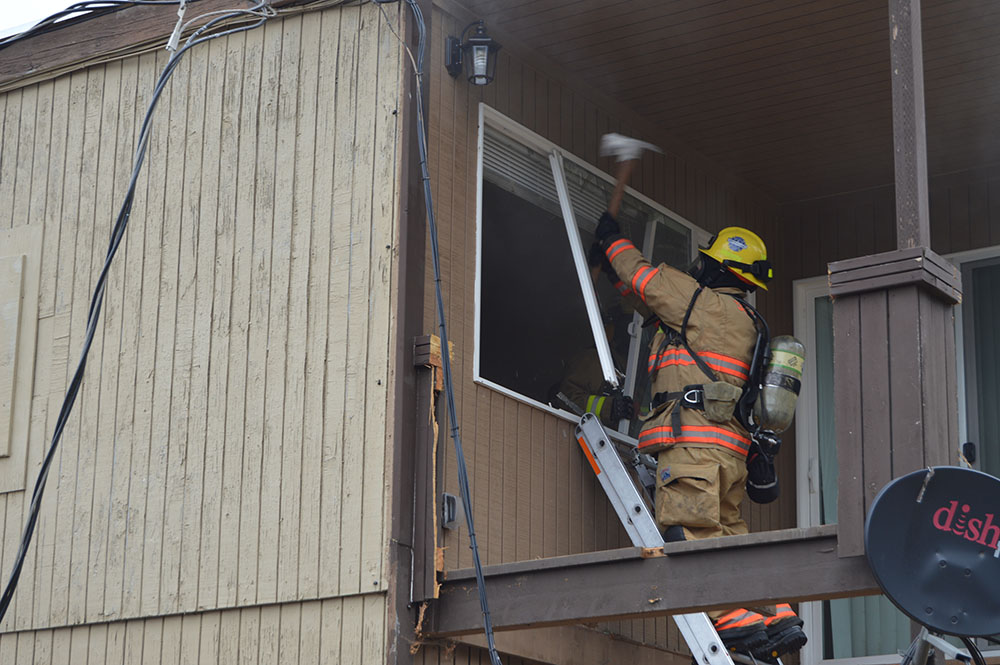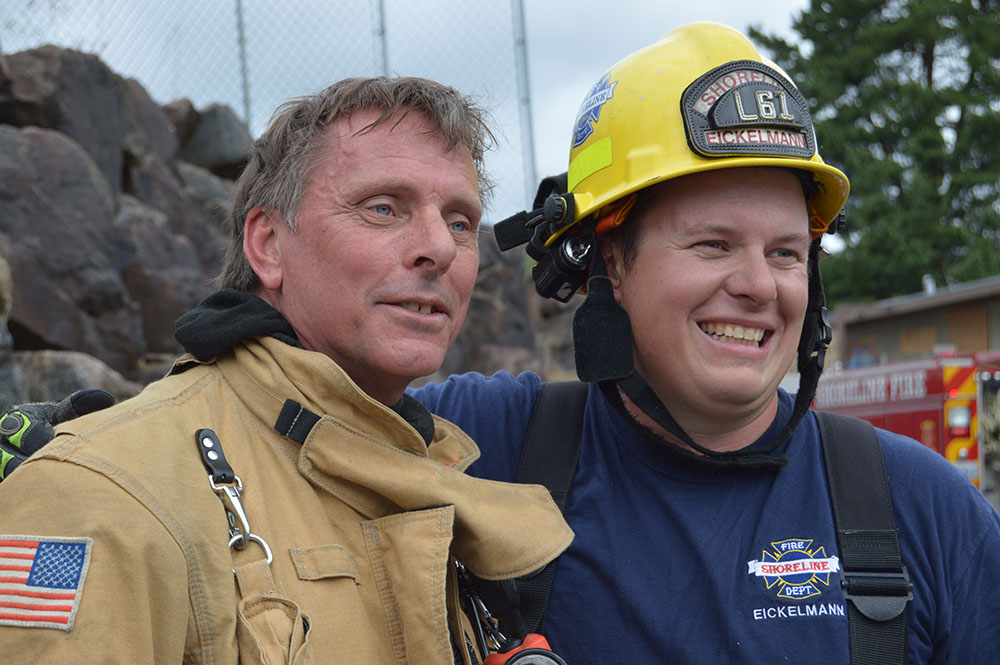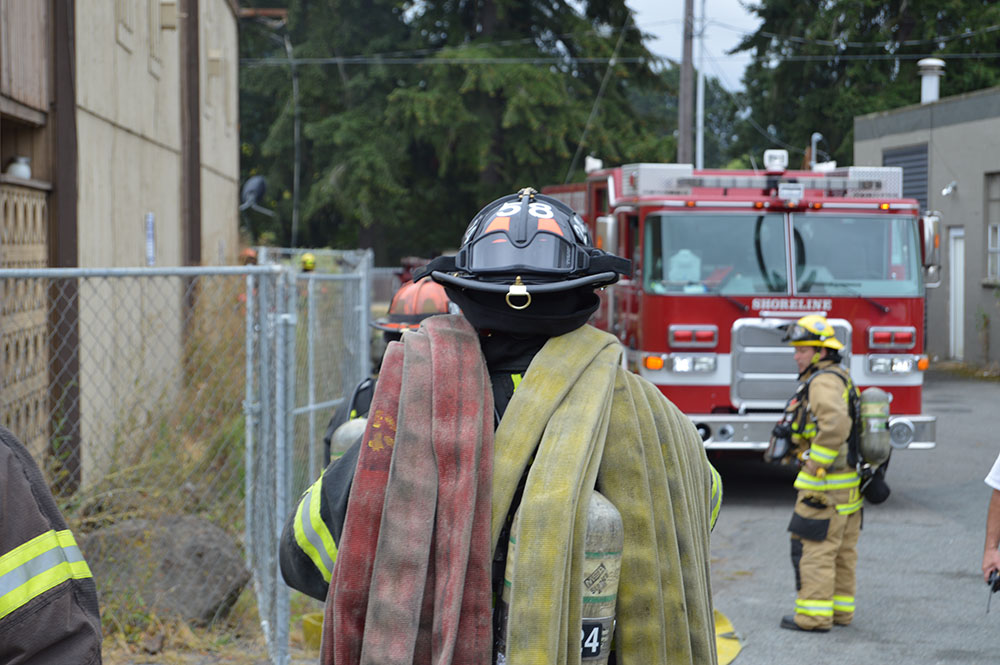 ---