There are so many benefits to being a part of our Rush team! One of the most unique benefits we offer our team members is the ability to invest in Rush Developments.
With the option to invest in Rush Development Projects, Rush team members have a unique opportunity to build ownership in real estate. Employees can choose which projects they invest in and can diversify their portfolio by investing in across different product types and locations. Our employees are able to enter the market for less capital at a more accessible starting investment of $1,000.

Investors can view returns and progress with the click of a button on the Juniper Square investment portal.
"If I wanted to go out and build my own development, I'd have to get together quite a bit of money to get things started. I'd have to buy property and hire consultants to design it. There's a big risk. In something like this, I feel there's less risk because we're not investing until the project is already under construction. "—Jeff Wieser, Rush Team Member and Investor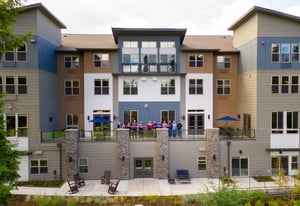 How Investing Benefits Team Members

Once a project is finished and fully leased, Team Members receive quarterly distributions on their investment as cash flow allows. Investing creates passive income that is a hedge against inflation and is a great addition to a traditional 401K retirement account.

"It was important to us to give our team the opportunity to get invested in the projects we're doing and give them an avenue to create wealth themselves." –Matt Smith, President of The Rush Companies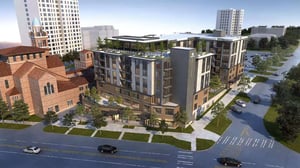 Investing in Rush Developments is just one of many benefits for Rush team members! We also offer:
401K with Match

Employee match of up to 50 cents on the dollar, up to 6%.

Profit Sharing Health Insurance

As a self-insured organization, we have not raised our health insurance costs in 3+ years while continuing to increase coverage and benefits. We also share savings in our health insurance plan with employees whenever possible and monetarily incentivize employees to develop and keep healthy habits.
In addition to medical insurance, we also offer dental, vision, and life insurance.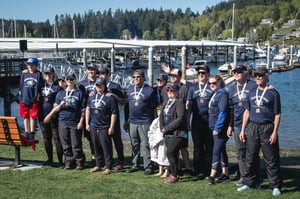 Safety Retro Plan

We're members of the Safety Retro Plan, a program ran by Washington state for safer workplace environments. As members of this plan, we receive money back when we keep our incidents low and our team members safe. When we receive these refunds, we share the funds with our team.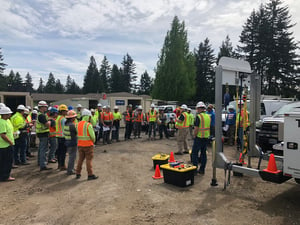 Employee Assistance Program

This provides support to employees going through a major life event with access to trusted resources and contacts.

Annual E

vents

We bring our entire team together on a quarterly basis for "Rush Round Up" as an opportunity to talk about the state of the company and connect as a team.
As a family-oriented company, we prioritize fun! We host annual holiday and summer parties for our team to all get together in person.

Development Opportunities

We attend career fairs at universities throughout the state and hire summer interns enrolled in construction management programs. Many of these interns grow into full time employees!
We are committed to investing in our team's development and wellbeing—many of our employees have moved between our divisions to follow their passions and interests.

Rush is always looking for people to join in our vision of "Building an Exceptional Future, Together." If this is you, we hope you apply for one of our open career opportunities!