Proudly Hiring & Developing The Best Talent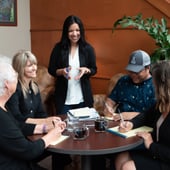 At The Rush Companies, 30+ years in the industry has helped us learn, what makes a great team. Through commitment to leadership development, education, and team building, we've created a work environment that makes us proud. We also believe we have a responsibility to give back to our community, and encourage our team to do this as a part of our culture. We strive to hire Team Members who have strong work ethic, integrity, and want to grow their career within The Rush Companies.
Strong Team Dynamics
We also know that a team that celebrates together stays together, so we take every opportunity to celebrate our successes. From special seasonal events (Summer Baseball Games, Spring Ski Day, Holiday Party, Random BBQ's and more) to our "Rush Round Up" all-hands events we try to keep our "work family" well connected.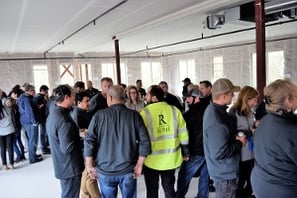 Building Relationships
The Rush Companies is always looking for top talent, whether it's in consideration of a position we have open today or for one that may open in the future. We are continuously building relationships with people we know in the community, in the industry, and with those we are just coming to know. We value these connections as contributing members in our Puget Sound communities and know there is great potential to help build our team in the network of people we work with every day.
Current Career Opportunities
We invite you to apply for one of the open positions, but submitting your Cover Letter & Resume here:
You may also submit your resume in general application for any positions not listed here. These can be sent to
jobs@therushcompanies.com.
If you apply for a position not listed, your resume will be held in a pending file for future reference.