At Rush, we believe in giving back to the communities we live and work in. We were proud to partner with incredible organizations in 2022 that serve people right here in the South Sound.
In 2022, we were able to give back to:
Altrusa Gig Harbor - Empty Bowls Event
Since 1981, they've been providing its members with the opportunity to make a difference for a better life here while they learn leadership skills and support each other as friends. Over the past 41 years, members have started basic education programs, provided scholarships to students and women returning to the workplace, donated funds to organizations providing hunger relief in Gig Harbor and helped support the Peninsula Youth Orchestra. Through their annual Empty Bowls event, they help make a positive impact on relieving child hunger right here in Gig Harbor.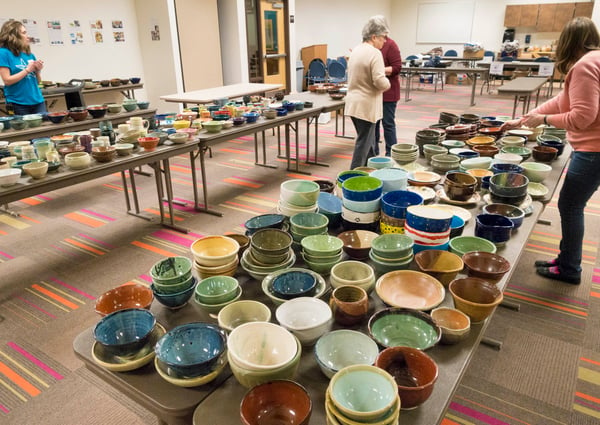 First 5 FUNdamentals is passionate about making the world a better place for children and families by harnessing the strengths and ideas that live within communities. As their name states, the first 5 years of life are fundamental. First 5 FUNdamental's role is to support cross-sector leaders in early childhood, to help make their collective vision for children and families a reality.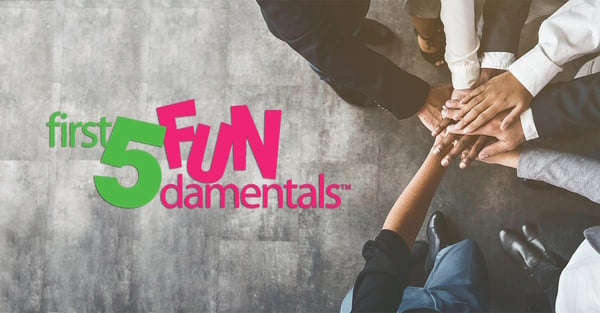 For fifty years, First Presbyterian Church Preschool has provided an exceptional preschool experience for thousands of children in the greater Tacoma area. Rush was a sponsor at their 2022 Life's a Circus Auction, with proceeds going towards Tuition Assistance, Growing & Development, and Greater Teacher Funds.
FOB Hope is committed to making sure Veterans stay safe until they can develop a relationship and build trust with the Veteran for the purpose of assisting them with getting into an emergency shelter, transitional housing, or a permanent place to live.
Their mission is to meet the nutritional needs of hungry children and families at times when other resources are not available and to be a stable source of healthy foods for those who need it most. Since 2009, they've given away over 1.5 million pounds of nutritious food to children and their families. Rush was able to make a monetary donation as well as food collected from the main office and job sites.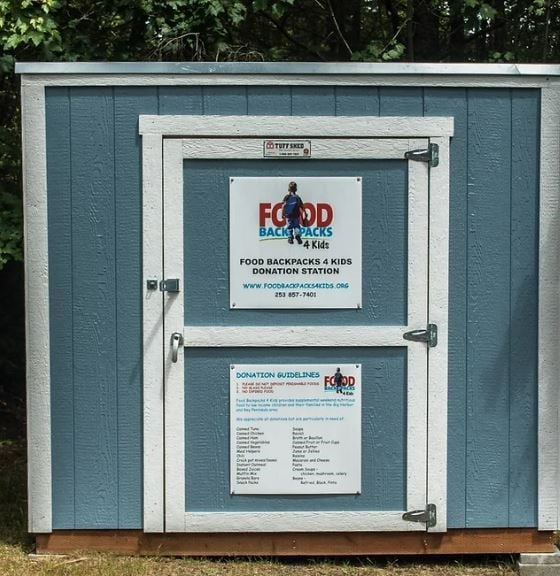 FISH was inspired by principles of neighbors helping neighbors. It began in 1976 and was incorporated in 1985 by people who believed that neighbors care for one another and that every person in our community is our neighbor. Everyone in the greater Gig Harbor/Key Peninsula area belongs to GHP FISH by nature of contributing food, money, clothing or housewares; by volunteering in some aspect of its operation, or by receiving services. Rush was able to make a monetary donation as well as food collected from the main office and job sites.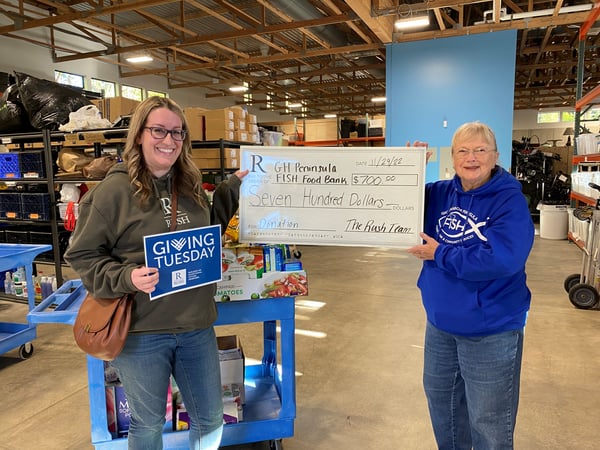 Gig Harbor Tides Football - Sports Booster
GHHS Sport Boosters exists to promote team and school enthusiasm, sportsmanship, and community involvement for the health and wellness of their students. GHHS Sports Booster increases the involvement of students, families, and community in support of teamwork, sportsmanship, and work ethic on the field and in the classroom.​​​​​​​
Habitat for Humanity is a global nonprofit housing organization working in local communities across all 50 states in the U.S. and in approximately 70 countries. Habitat's vision is of a world where everyone has a decent place to live. Rush participated in a Build Day, where our team members installed the fascia, sheeted the roof, and nailed straps.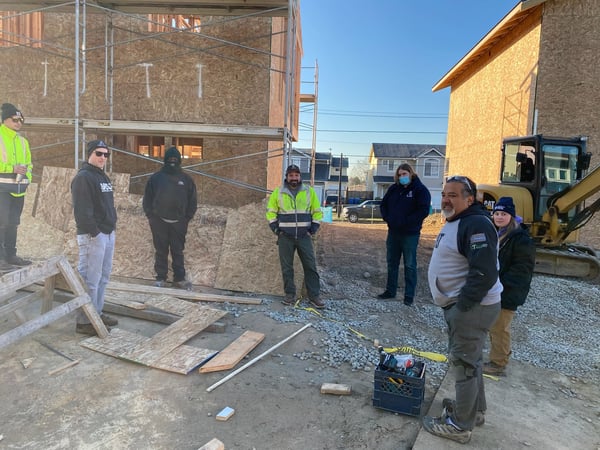 ​​​​​​​Key Peninsula Bischoff Food Bank
Ross Bischoff was the Founder of the Key Peninsula Bischoff Food Bank. In 2006, Ross started handing out food on a small table at the Key Peninsula Lutheran Church. Ross passed away shortly after starting the food bank and he left behind a legacy of service to the community. From a small start, the Key Peninsula Food Bank has grown to an organization that serves 1,500 people every month, with over 24,000 pounds of food. Rush was able to make a monetary donation as well as food collected from the main office and job sites.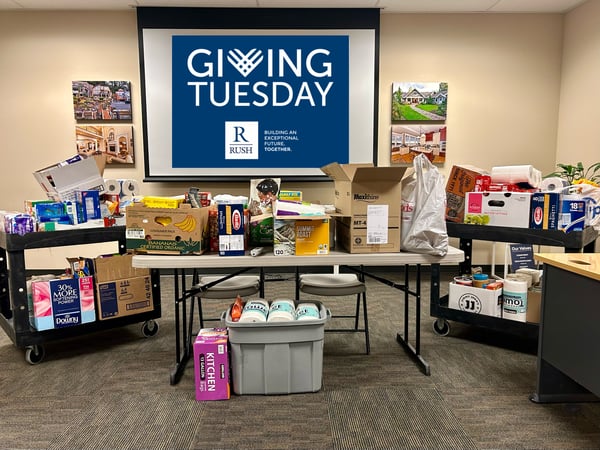 Key Peninsula Little League is a 100% volunteer run, non-profit organization. They provide baseball and softball for 4-16 year olds on the Key Peninsula. They not only want to teach good baseball and softball, but also teach them how to be good and decent citizens of this world we share.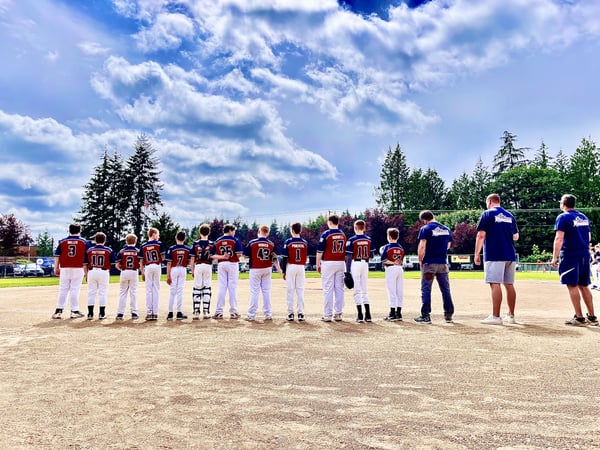 Kiwanis is dedicated to improving the lives of children one community at a time.  In addition to helping kids, the local club also focuses on community service projects benefitting everyone, leadership programs, civic projects, senior programs and more!  This year, Rush was a sponsor for Gig Harbor Has Talent!, presented by Kiwanis.
Make-A-Wish Giving Tree program
Creating life-changing wishes for children with critical illnesses. The goal of the Giving Tree is to stock their wish closet with toys and gift cards to bring excitement and joy to wish kids and their siblings throughout the year.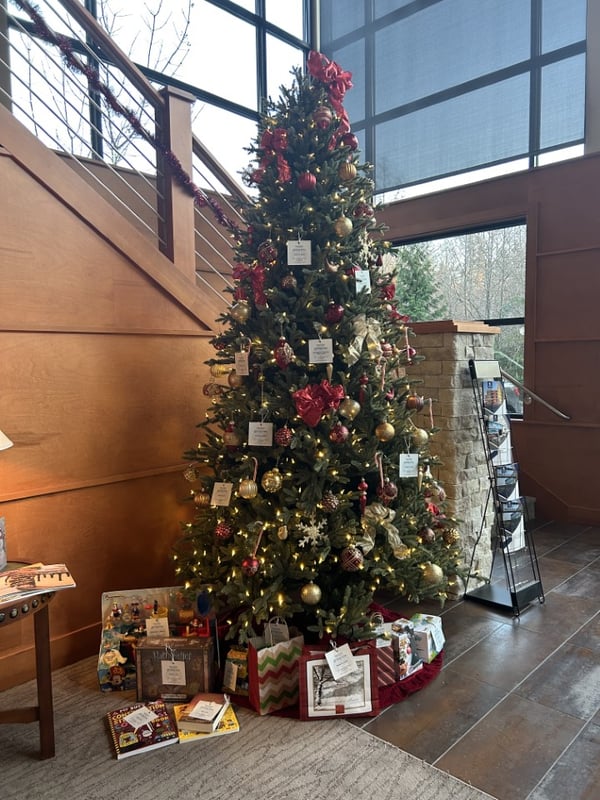 Mary Bridge Children's Festival of Trees (via Jingle Barre)
This festival includes special celebrations showcasing dozens of exquisitely and uniquely decorated trees. Organized by the Mary Bridge Brigade and Mary Bridge Children's Foundation, all proceeds benefit care for kids at Mary Bridge. Rush sponsored the Jingle Barre 2022 event, a Pure Barre class that took place amongst the decorated trees.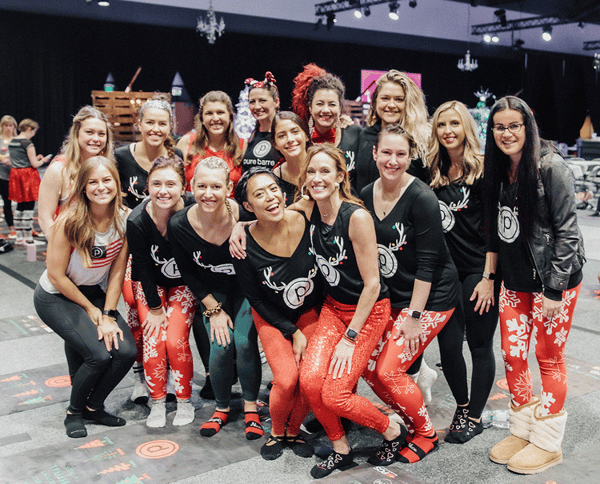 There folks deliver noontime meals to home-bound seniors. The meals are delivered by volunteer drivers who not only deliver the meals, but also spend a few minutes visiting and doing a visual check of the surroundings to ensure their clients are safe and well in their homes. They also operate community dining meal sites for folks 60 years of age and older. At these meal sites, clients are served hot, nutritious meals and can socialize with others.
Peninsula High School VPO - Football
Peninsula High School Parents Club is dedicated to shaping student's lives by encouraging smart growth and optimal change throughout campus. They work toward providing support & funding to all aspects benefiting their students. Rush was a sponsor for the 2022 PHS Football season.
Peninsula Youth Football & Cheer
This is a parent/guardian run non-profit organization that brings two teams together into one community: Gig Harbor Tides and Peninsula Seahawks. PYFC's core values are safety, teamwork and skills. Safety is the number one priority, skills are taught in a fun and safe environment, and life-long friendships are built on trust through the love of football and cheer.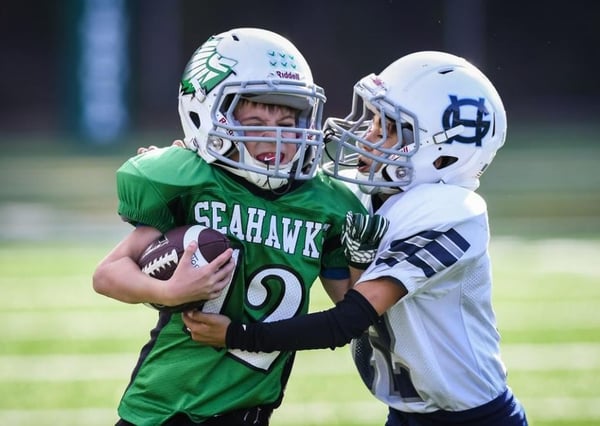 Pierce County Library System Outreach Services
The Outreach Services team hits the road to meet people where they are. With a focus on asset-limited neighborhoods and locations, the library brings essential resources and services to locations including childcare centers, foodbanks, homeless shelters, and school-sponsored meal sites. They also support homebound customers, assisted living facilities and senior apartments where they build relationships and reduce feelings of isolation.
Pioneer Elementary Garden Development Project with STEAM
As the only Project Based Learning STEAM school in the Peninsula School District, their CORE Competencies empower students to take an active role in their learning, become engaged citizens in their community and collaborate with others to solve problems. One problem they have chosen to focus on is teaching others about healthy food options. While studying the health benefits of various fruits and vegetables, the kids decided to grow plants that could be sold to families to encourage backyard gardens around the local community. They kids asked that the proceeds from the sales should be donated to local food banks to help feed families in need. Finally, they wanted to create a learning garden on the school grounds. ​​​​​​​
Rachel Lynn Henley Foundation "Rachel's Hugs"
Founded in 2017, this program grants wishes designed to enhance the lives of young cancer fighters at Mary Bridge. Every month they work with the Mary Bridge staff to identify the greatest needs of their patients. Whether it is an iPad to help with schoolwork or distracting games, a pet to keep them company, a bedroom makeover to help provide comfort, or an airline ticket for a member of their family to come visit, this foundation does their best to fulfill the greatest and most urgent needs of these kids and their families.
Rebuilding Together South Sound
The South Sound affiliate was opened in 2001. Since then, this group has rehabilitated more than 1,200 homes and non-profit facilities, reaching hundreds of disadvantaged members in the community. This effort has involved more than 10,900 volunteers giving 108,000 hours of their time. Together, with their corporate and community partners, they repair homes, revitalize communities and rebuild lives.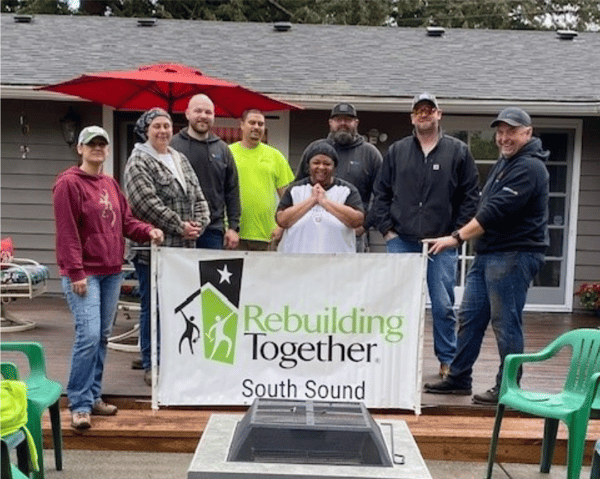 Their mission is to ease holiday stress by providing new toys, board games and books to Military Families in Washington who are experiencing financial hardships.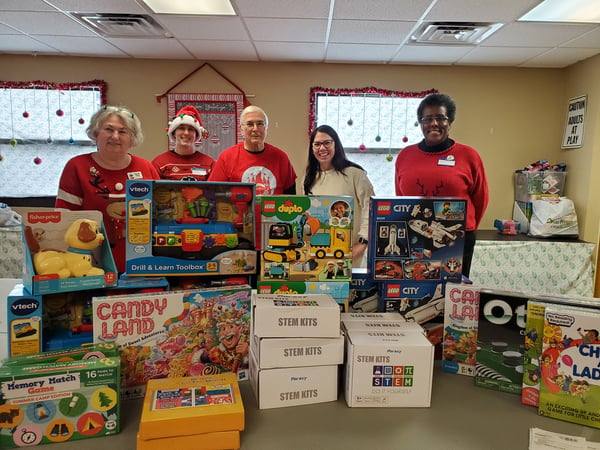 Their mission is to transform the lives of at-risk pregnant women, so they will deliver healthy babies, embrace positive parenting, and establish safe homes and secure futures. They offer professional in-home counseling and education, with wraparound programs and services that holistically address the unique challenges of at-risk mothers and their families. Programs include home visits, parenting & family support, education and employment training, and scholarship opportunities. Rush was able to provide diapers, baby wipes and pacifiers.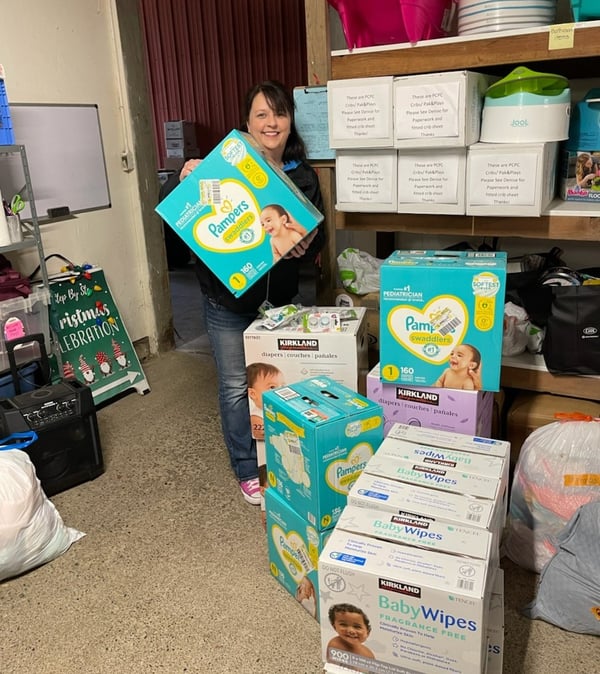 The Tacoma Rescue Mission helps all people; including clients, volunteers, donors, and staff, to become their best. Tacoma Rescue Mission provides emergency services such as shelter and food to the homeless or hurting; offers self-sufficiency programs to help lift a person from poverty and break the chains of addiction, and support prevention programs.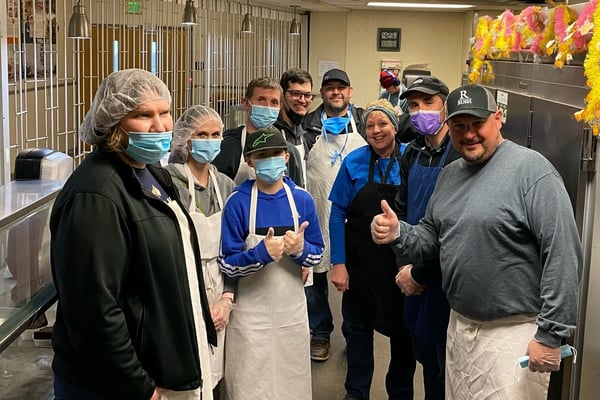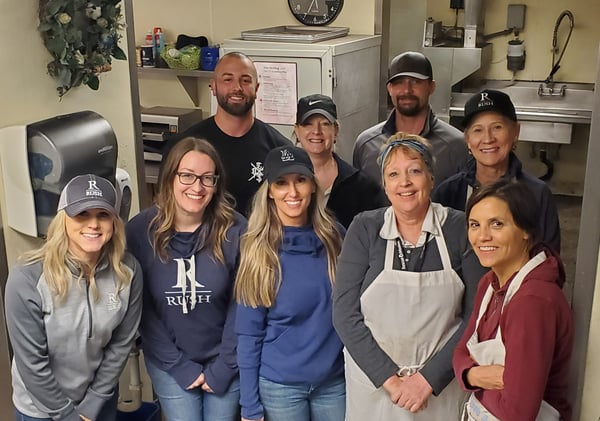 The Rotary Club is an open society of men and women who simply believe in helping others. The Rotary Club provides service to others, promotes integrity, and advances world understanding, goodwill, and peace through fellowship of business, professional, and community leaders. This year, Rush was a sponsor for the Galloping Gertie Half Marathon, as well as Golferitaville, both put on by the Rotary Club. Funds raised at the Galloping Gertie event supported School Backpacks for Kids, Communities in Schools of Gig Harbor, Children's Home Society of Washington, Village Binji in Sokoto, Nigeria, and lastly, Opal House in Guatemala.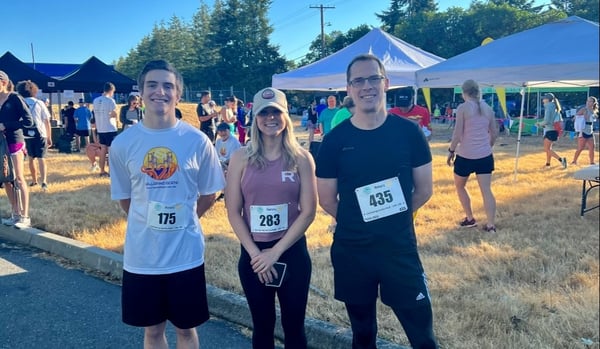 The Soup Ladies' mission is to provide fresh cooked meals expeditiously to support first responders such as police, fire, search and rescue teams and military personnel in times of emergencies and disasters.
​​​​​​​University District Food Bank
For nearly four decades, University District Food Bank has helped prevent hunger in Northeast Seattle neighborhoods. Each week, more than 1,300 different families receive the groceries they need to prepare nutritionally balanced meals at home. Approximately 30% of their customers are infants and children, 55% are adults, and 15% are senior citizens. 15% of their customers are also unsheltered, so they try to provide them with ready-to-eat foods when they visit the food bank. They have a home delivery program that reaches almost 400 home-bound customers every week. Their backpack program, at 14 nearby schools, provides almost 550 kids with meals and snacks for the weekend when school meals aren't available. Rush was able to make a monetary donation as well as food collected from the main office and job sites.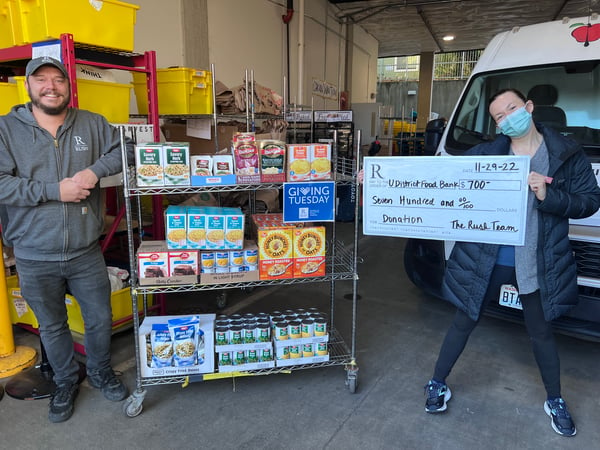 ​Our Rush team lives by our tagline "Building an Exceptional Future, TOGETHER," and happily extends our reach into the surrounding community by supporting the important work of many local organizations. We welcome partnership opportunities in our community. Inquires can be directed to rushgives@therushcompanies.com.
We look forward to giving back even more in 2023 and continuing to have a positive impact on the communities we are so privileged to live and work in!