Rush Commercial is excited to share an update on our Shea Shoreline Apartments project! The Shea Shoreline Apartments, owned by Shea Properties, are our largest project to date and will be completed in two phases with an estimated completion date of April 2023. We are currently in phase 1 of this project which entails the completion of 315 units. Phase 2 will include the completion of 161 units.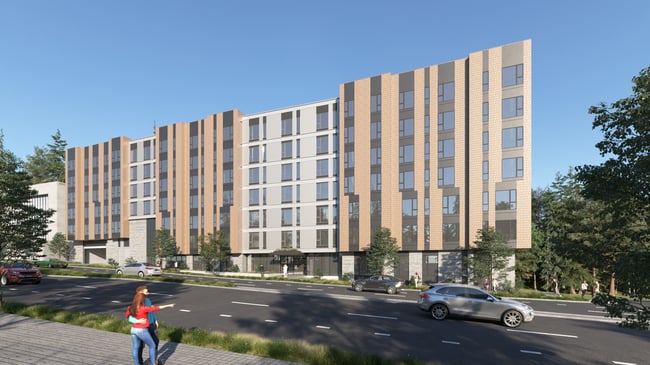 This project is LEED Platinum Certified—the highest certification level in the LEED rating system. The LEED certification system awards points for green building strategies across several different categories. There are four rating levels in total: Certified, Silver, Gold, and Platinum. The Platinum LEED rating indicates that the project has earned 80+ points for the implementation of green building strategies. For comparison, the Certified level indicates a rating of 40-49 point for green strategies.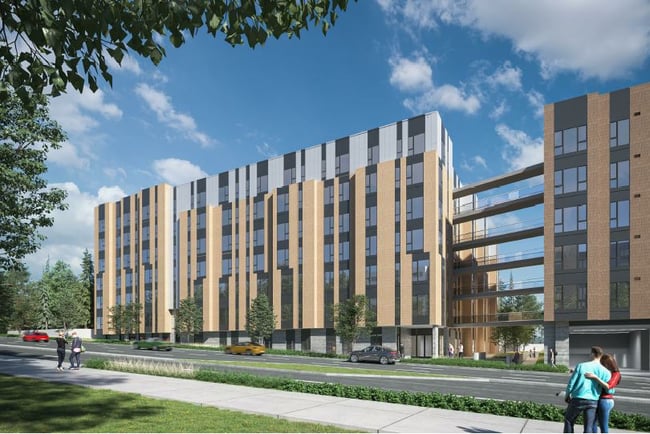 LEED certified buildings translate into incredible impacts for the environment and our wallets. From 2015-2018 LEED-certified buildings are estimated to generate as much as $1.2 billion in energy savings, $149.5 million in water savings, $715.3 million in maintenance savings, and $54.2 million in waste savings (leed.usgbc.org).
"The LEED certification was something that really became popular about 10 years ago," said Ted Clevenger, Senior Project Manager, Rush Commercial. "It has recently come back much stronger with the importance of implementing green building strategies. I think Rush is ahead of the curve with the Shea Shoreline Apartments project and earning the Platinum Certification."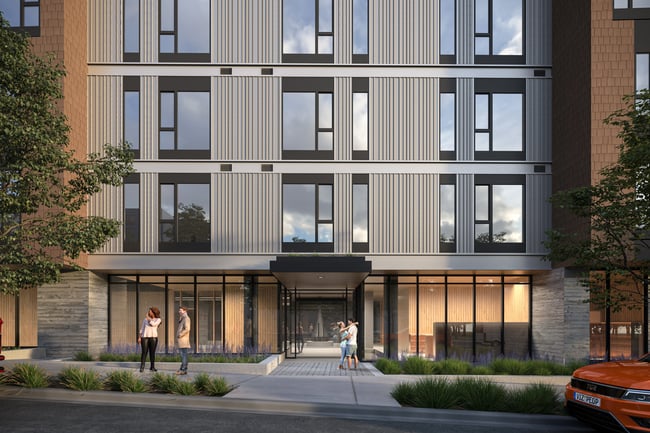 This project also stands out thanks to a stellar design package both inside and out that keeps the environment top of mind. The hot water system is electrical and the landscaping and courtyards are all designed to minimize water usage.