This year we're celebrating 35 years of Rush! As Founder Gordon Rush will happily tell you, it's the customers and the team members who have made this company what it is today. As we look back, we feel so lucky that over the last 35 years we've been able to play such an intimate role in people's lives—from building a family's custom home, to constructing a medical clinic that will save lives, we're honored to have a hand in the growth of our community.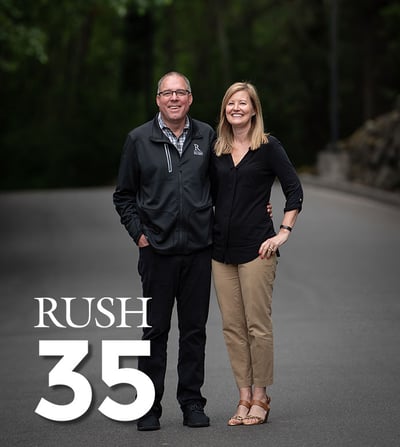 Rush hired its first team member in 1986, and together, they built Rush's first for-sale speculative home in 1987 across the street from Titlow Park. The original owner still loves her home 35 years later. It's been incredible to be a part of her home's story!
From there, we grew. Rush doubled production with two homes in 1988 and four in 1989. Rush hired its first superintendent, Ray Wolanzyk that year. Ray was an integral part of the team then, and still is today, three decades later.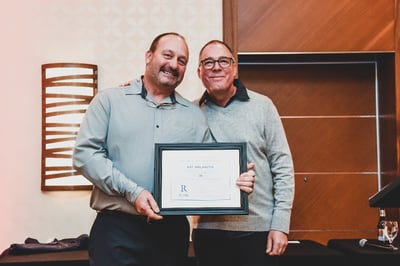 Rush built its first office building in 1991, at The Wollochet Business Park in Gig Harbor. The Business Park was their first commercial development. This building served as the first professional office for Rush Construction as the company was previously run out of Gordon and his wife, Traci's basement in Tacoma. This shift helped us more fully immerse in the area in which we work and play—we're privileged to this day to have the opportunity to build within our community.
Starting in 1992, Rush built two more office buildings in Wollochet Business Park. That same year, Rush bought Artondale Woods, a 28-lot subdivision. This property was Rush's first significant residential housing development.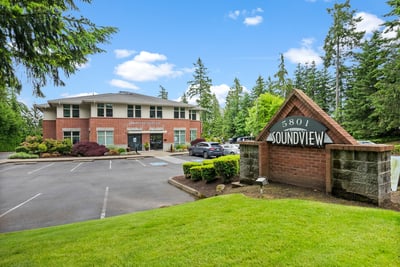 In 1994, Rush built its first big commercial office building, 5801 Soundview. Rush made its first major entrance into the luxury custom housing market with the purchase of a 30-lot subdivision in Grande Bank. In 1995, Rush built a model home, "The Shattuck," which won a national Custom Home Award from Builder Magazine.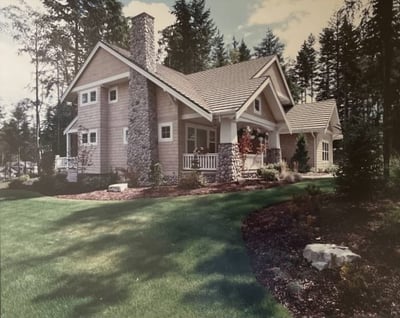 The Shattuck's success put Rush on the map as the premier custom home developer in the South Sound region. With the momentum gained from Grande Bank, Rush was seriously launched into the luxury custom housing market and earned the opportunity to work with more families and help them design and construct their dream homes.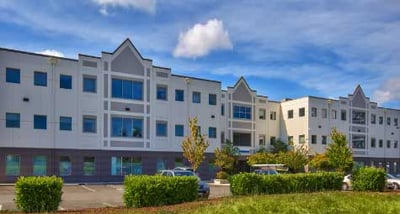 In the early 2000s, Rush supplied a successful bid to build the new Kinetics building in Tacoma, Rush's largest commercial building at the time. This prosperous investment provided Rush with the capital for unprecedented opportunity and growth within the company, which allowed us to further expand our amazing team. Around this time, Rush also purchased Division 10 in Gig Harbor's Canterwood golf course development.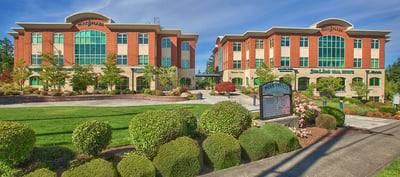 In 2003, Rush built Gig Harbor's Park Plaza as a speculative office building. In April 2004, due to company expansion, The Rush Companies and its 55 team members relocated to its second home office after over 10 years at The Wollochet Business Park. It was around this time that Larry Melsness, a trusted partner in numerous development deals and future part owner in Rush Properties and Edison47 (Rush's multifamily property management company) became involved in Rush.
In 2007, Matt Smith rejoined the company. Matt's first exposure to The Rush Companies was in 1992. While still in high school, Matt worked as a field technician for Rush and also spent several summers as a deckhand on Gordon's fishing boat in Bristol Bay. When he returned 15 years later, he was amazed by the company's growth.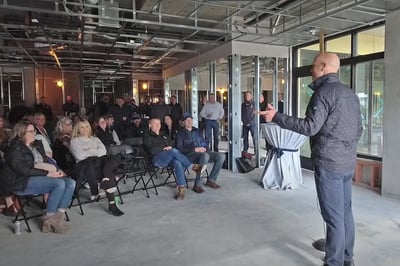 From around 20 team members, and no commercial division in 1992, Rush had expanded to over 85 team members and around 90% of its business was now commercial. Matt brought a lot of focus and energy to Rush and took on key leadership roles and eventually the presidency in 2010. Matt and Gordon are now both partners and owners in The Rush Companies.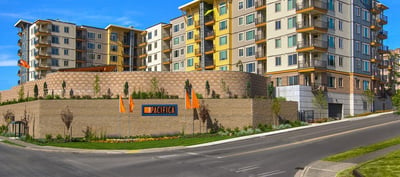 In 2010, we built our first large-scale multi-family unit, The Pacifica. In 2011, The Rush Companies moved to its current home office location on Wollochet drive. To suit the changing market, in 2012 Rush Residential made the transition from custom homes to speculative and production houses.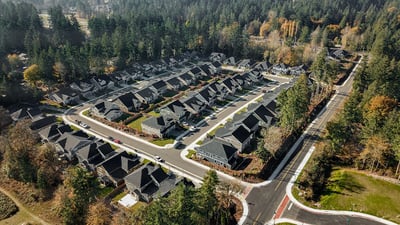 Rush also began moving towards the multi-family market in 2009 with the acquisition of the 270-unit Treetops homes in Silverdale. We've been expanding ever since up and down the I-5 Corridor, all the way from North Seattle to Vancouver.
In 2020, and again this year in 2022, we were honored to be named by The Puget Sound Business Journal as one of the Best Places to Work in our region. At Rush, we've always believed that it is our team that makes us who we are and allows us to be successful. It meant a lot to our team to be publicly recognized for that! In 2020, we continued to grow the scope of our projects with the completion of Fairwood in the fall of 2020. Fairwood was our first senior housing community and has laid the foundation for this growing sector.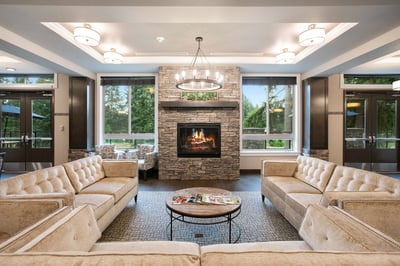 In 2021, we continued to reach new heights as a team! In May 2021, we completed our largest medical building project to date, St. Michael Medical Pavilion. The 151,790 sq ft building was built for Virginia Mason Franciscan Health and includes 65,630 sq ft of clinic space, three levels of structured parking totaling 86,160 sq ft and was built in partnership with award-winning architecture and design firm NBBJ.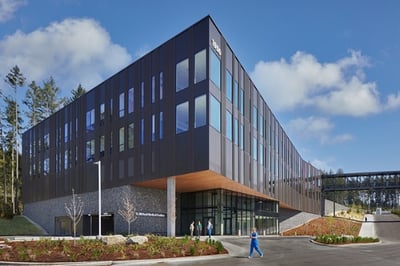 Later that year, we broke ground on our biggest multi-family project to date, Shea Shoreline Apartments. Shea Shoreline will be LEED Platinum and will include 481 units at 584,661 SF. In the fall of 2021, we also completed Skansie Pointe, our first housing community that was designed to be rented.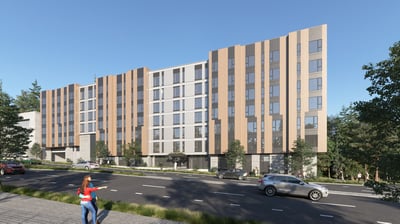 Today, Rush has grown from just two individuals to a company of over 135. As we look back on the last 35 years, we feel nothing but gratitude for the team members who made us who we are and for the continued opportunity to serve the greater South Sound area.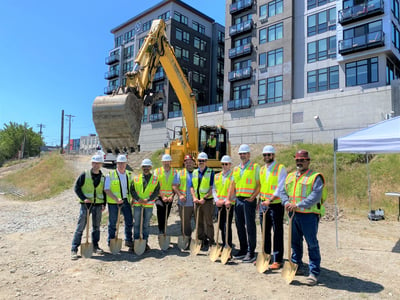 What excites President Matt Smith about the future of Rush?
"Moving forward, we're excited to leverage the knowledge and experience that we have collectively gained and we feel fortunate to have this to draw from over the next 35 years . We also want to continue to provide more opportunities for the people on our team so that they can grow within the company and pursue what they're most passionate about," Matt Smith said.
As we look to the future, it's our goal to keep getting better at what we do and continue to be strategic in how we grow. We're honored to be a part of building an exceptional future together in the Puget Sound Region!