Rush Capital closed out another fantastic year. Production has continued to increase each year since inception and the team is doing more third party mortgage banking than ever. Rush Capital continues to diversify its expertise in apartments, office, medical office, senior housing, and micro housing. Blake Carbonatto has built Rush Capital's lending relationships by doing deals with agencies, life insurance companies, regional and national banks, and credit unions.
In 2018 Rush Capital:
Closed 16 deals totaling over $125MM of capital
Placed equity for an assisted living project
Closed a 12 year construction to perm loan for a medical office development
Put permanent debt on a congregate housing deal
Financed a two tenant office building on a tough ground lease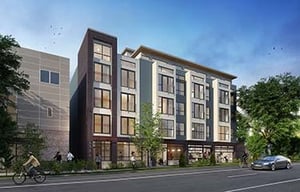 Novo
Rush Capital placed permanent financing for Novo, a 105-unit mid-rise micro apartment building with 1,573 SF of ground floor retail and 24 underground parking stalls, located in the Roosevelt neighborhood of Seattle.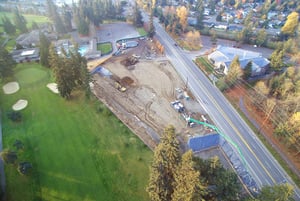 Fairwood Senior Living
Rush Capital raised the equity and placed the construction loan for the 115- unit independent, assisted living, and memory care community that will provide residents amenities including access to the Fairwood Country Club.
Meridian 4
Rush Capital closed a 12 year construction to perm loan for Meridian 4, a build to suit medical office project in Puyallup. The medical building will house Rainier Hematology Oncology (RHO) and South Cancer Care (SCC) foundations, delivering a "whole cancer care" experience to patients.
The team is already hard at work closing six loans in the first month of 2019; five of which are for third party borrowers. Onward and upward and wishing all the best to our partners and clients in the year to come!