Connecting with and celebrating our commercial property tenants are some of the most rewarding parts of working at Rush Properties. We enjoy hosting tenant appreciation events at our commercial properties to build personal connections with our tenants. Here is a round-up of some of the events we have hosted in the past!
Ice Cream Social (Summer 2022)

. We partnered with All City Ice Cream and invited tenants to take a moment out of their day to have a frozen treat on us! We enjoyed almost 500 frozen treats with our tenants.

2. In late 2020, early 2021, we safely delivered hand sanitizer and Rush facemasks to use during the height of the COVID-19 pandemic.

3.

A Latte Appreciation (2019).

In some of our building lobbies we hosted a complimentary coffee cart. Jump Start Espresso made hand-crafted drinks for everyone. At our properties where we were not able to host a coffee cart, we hand delivered coffee gift cards to Davenport Coffee, a gourmet coffee, wine and taproom in Gig Harbor, who happens to be a Rush Properties tenant!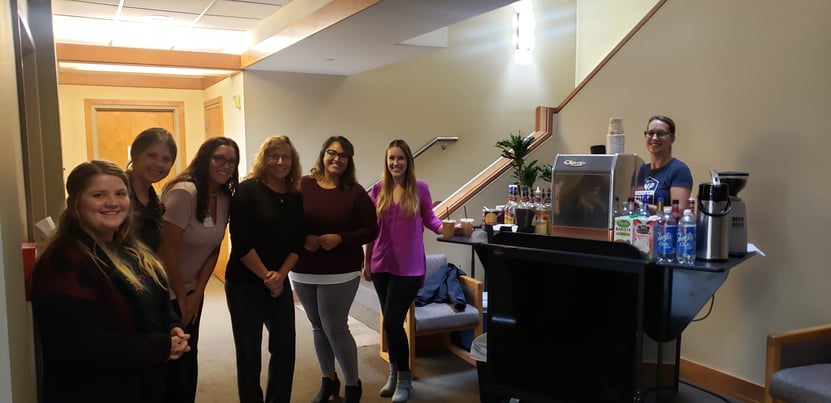 4. Here's the Scoop (Summer 2018). We hosted our first ice cream social at our properties, hand delivering some of our favorite ice cream sandwiches and bars from our childhood to tenants.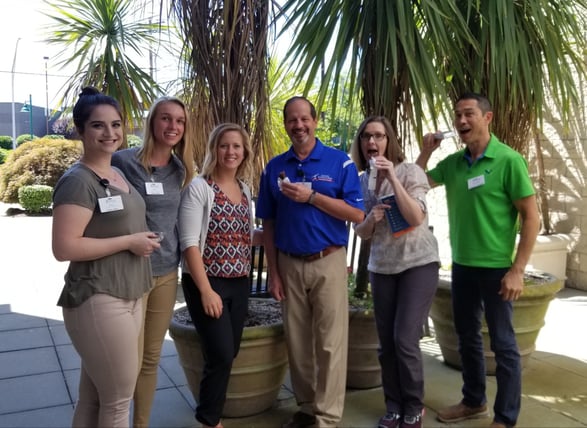 5. #myRUSHspace Photo Contest (Summer 2017). Tenants shared with us on social media what they love about their Rush space! Check out some of our amazing tenants in their Rush spaces on our Facebook page.
6. Food Drive (Fall 2017). Rush Properties partnered with our tenants to donate 690 lbs. of food along with a monetary donation to a local food bank. Read the blog post here.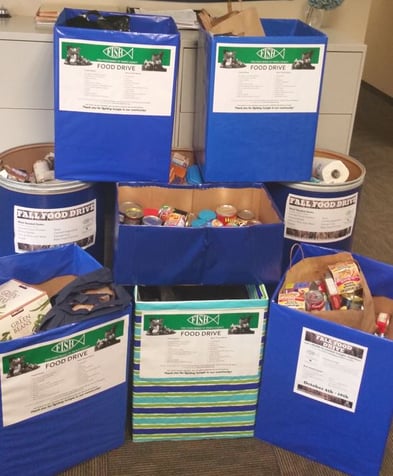 7. E-Waste Recycling Event (Spring 2016). 3R Technology visited our buildings so we could provide tenants with a convenient and free option to recycle electronic waste!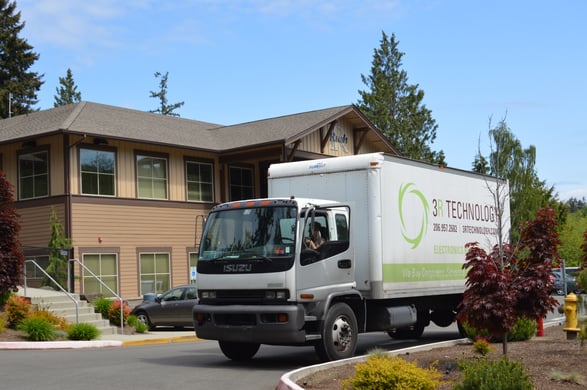 8. A Hole Lot of Appreciation (2015). We stopped by tenant spaces and hand delivered Top Pot Doughnuts (our tenant at Proctor Station). We provided doughnut deliveries to our properties over several days to ensure we could fit all the boxes of doughnuts in our vehicles!