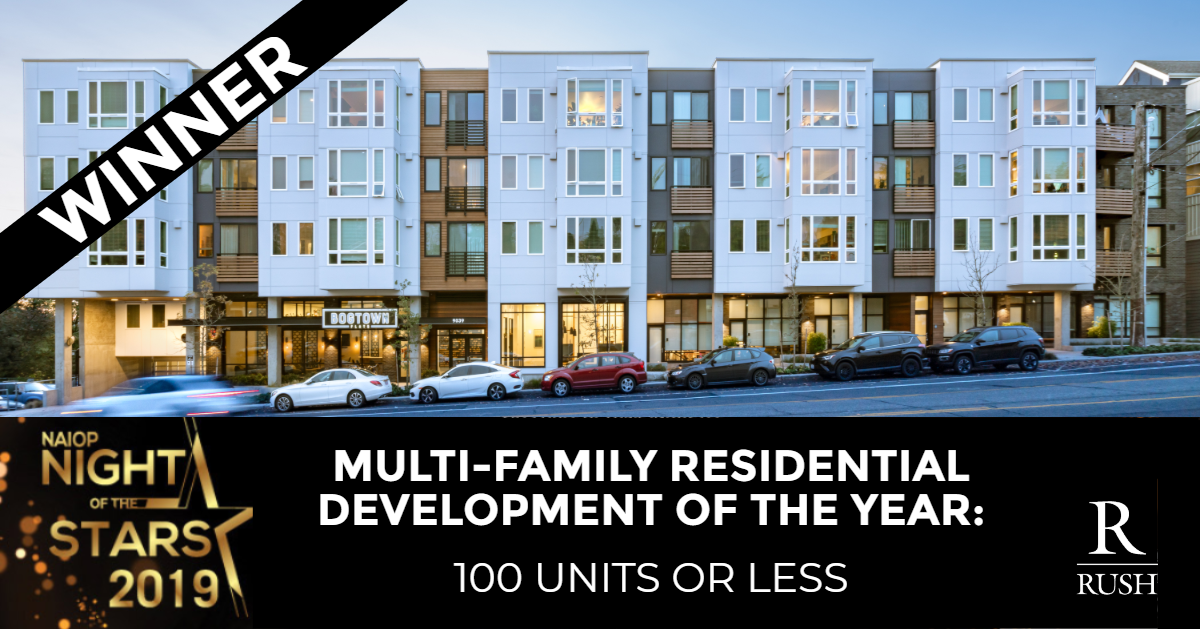 We are so excited and honored to announce that Bogtown Flats won top honors at NAIOP Night of the Stars, and was named the Multifamily Residential Development of the Year: 100 Units or less.
Our Madison25 and Paceline projects were also finalists for the Multifamily Residential Development of the Year: More than 100 Units category.
All three Rush projects were developed by Rush Development, built by Rush Commercial, financed by Rush Capital and Madison25's commercial space is managed by Rush Properties.
The three projects were in good company with the incredible project finalists at this year's NAIOP Washington Night of the Stars, NAIOP's fourth-largest chapter in North America.
BOGTOWN FLATS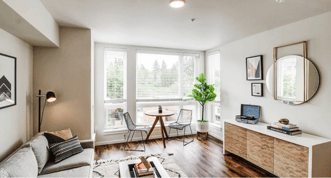 Bogtown Flats encompasses a mid-century modern vibe while still paying homage to its Greenwood location. The project design is a fresh approach to mid-century modern. In effort to preserve natural resources, Bogtown was designed with sustainable innovations, including solar panels, LED programmed lighting, and all low flow fixtures. Part of Bogtown Flats' success has been the Developers' embracing the MFTE program in order to provide more high quality & affordable housing in Seattle.
Team:
Developer/Owner(s): The Rush Companies and Pastakia & Associates
Architecture Firm: Encore Architects
General Contractor: Rush Commercial
Broker Firm: Rush Capital
Engineering Firm: Bykonen Carter Quinn
Property Management: Edison47
​​​​Interior Architect/Designer Firm: Vida Design
Landscape: Weisman Design Group
Special Inspections: Mayes Testing
Envelope Consultant: BEE Consulting
---
MADISON25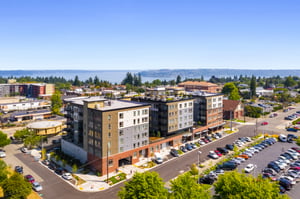 Madison25, in Tacoma's booming Proctor District, makes a definitive statement in urban luxury. Its spacious layouts are flooded in natural light, designer finishes, and upscale metropolitan amenities.
141 apartments, first floor commercial spaces and below ground parking make up 6 total floors. Madison25 is topped with a roof top entertainment area sporting spectacular views.
Delivered on-time and under budget, Madison's 100th apartment was rented just shy of five months after opening its doors.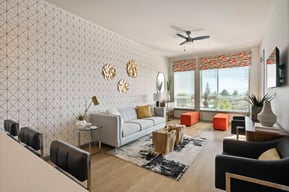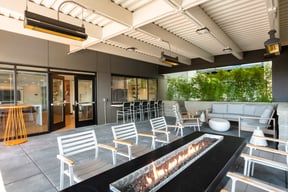 Team:
Developer/Owner: The Rush Companies
Architecture Firm: BCRA
General Contractor: Rush Commercial
Broker Firm: Rush Capital
Engineering Firm: Yu & Trochalakis, PLLC
Property Management: Edison47
​​​​Interior Architect/Designer Firm: American Design
Construction/Project Manager Firm: Rush Commercial
Major Sub/Vendor(s):
DaySpring Construction
Carmona Construction
Alliance Steel
JM Corp & Son, Inc.
Cornell Plumbing & Heating
Sprinx Fire Protection, Inc.
Emerald Aire, Inc.
---
PACELINE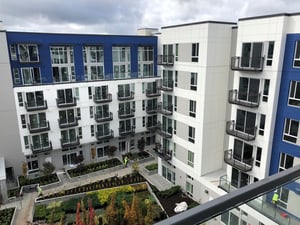 Located on the Interurban Trail, just South Shoreline's Town Hall, Paceline includes two, six-story residential buildings, which are oriented around an interior courtyard that offers private outdoor space and a standalone amenity clubhouse.
It's 221 units include 16 lofted live/work units and studio, one-, and two-bedroom floor plans. With ample bike storage, onsite bike repair, and a direct trail link to Seattle, Paceline is a pioneer carless development in emerging Shoreline.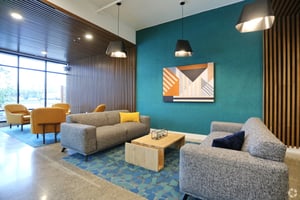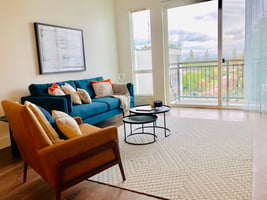 Team:
Developer/Owners: Trent Development & The Rush Companies
Architecture Firm: Clark | Barnes
General Contractor: Rush Commercial
Broker Firm: Rush Capital
Property Management: Edison47
Major Sub/Vendor(s):