View the full article in the DDC: http://www.ddcjournal.com/issues/spring2018/
The Rush Companies celebrated 30 years of developing in the Pacific Northwest, this past year.
Over the past three decades, The firm has diversified its assets and skill-sets to become a collection of six vertically integrated firms... The firm is now in the process of wrapping up the development of three unique projects that showcase its expertise within the Puget Sound.
The Rush Companies continues to expand its customer base throughout the Pacific Northwest.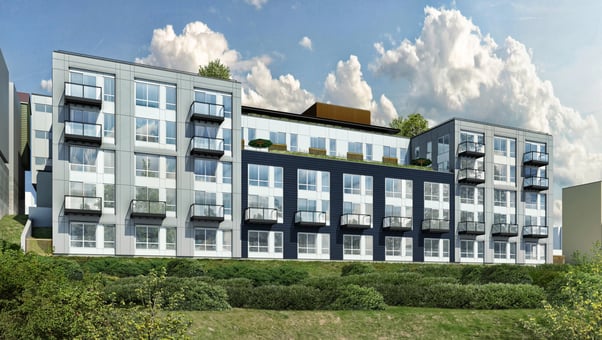 Woodland Apartments | Greenwood, Washington