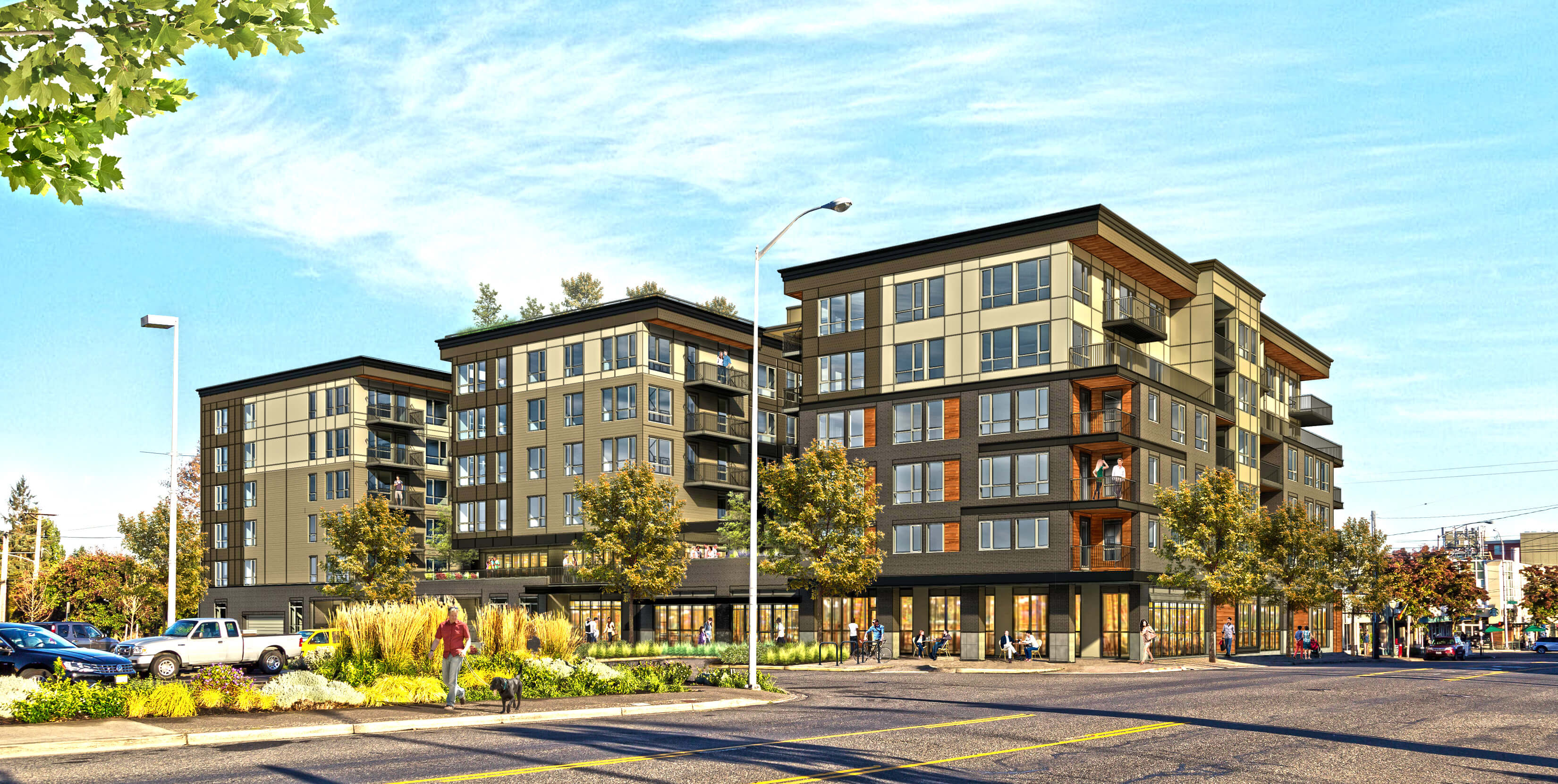 Read the original article in the Business Examiner.
With ground-breaking last week, crews from The Rush Companies of Gig Harbor are beginning construction on Madison25, a 178,781 sq. ft. mixed use project at 3910 N. 25th St. in Tacoma's Proctor neighborhood. BCRA Inc. is project architect with BCE Engineers responsible for electrical work.
It will have five stories of multi-family dwelling units (141 units) over two levels of concrete parking structure. There will be rooftop amenities and other common areas, such as exercise room, community kitchen and dog wash. Spaces for retail and a restaurant are included on the ground floor.
Construction will include panelized wood framing and cast-in-place concrete with post-tensioned concrete decks. There will be 154 parking stalls included.
Madison25 is expected to be completed by fall or winter 2018.
---