Groundbreaking will be held at noon on Tuesday, September 27th for the Paceline apartments located at 17202 Aurora Ave. N. Shoreline, WA.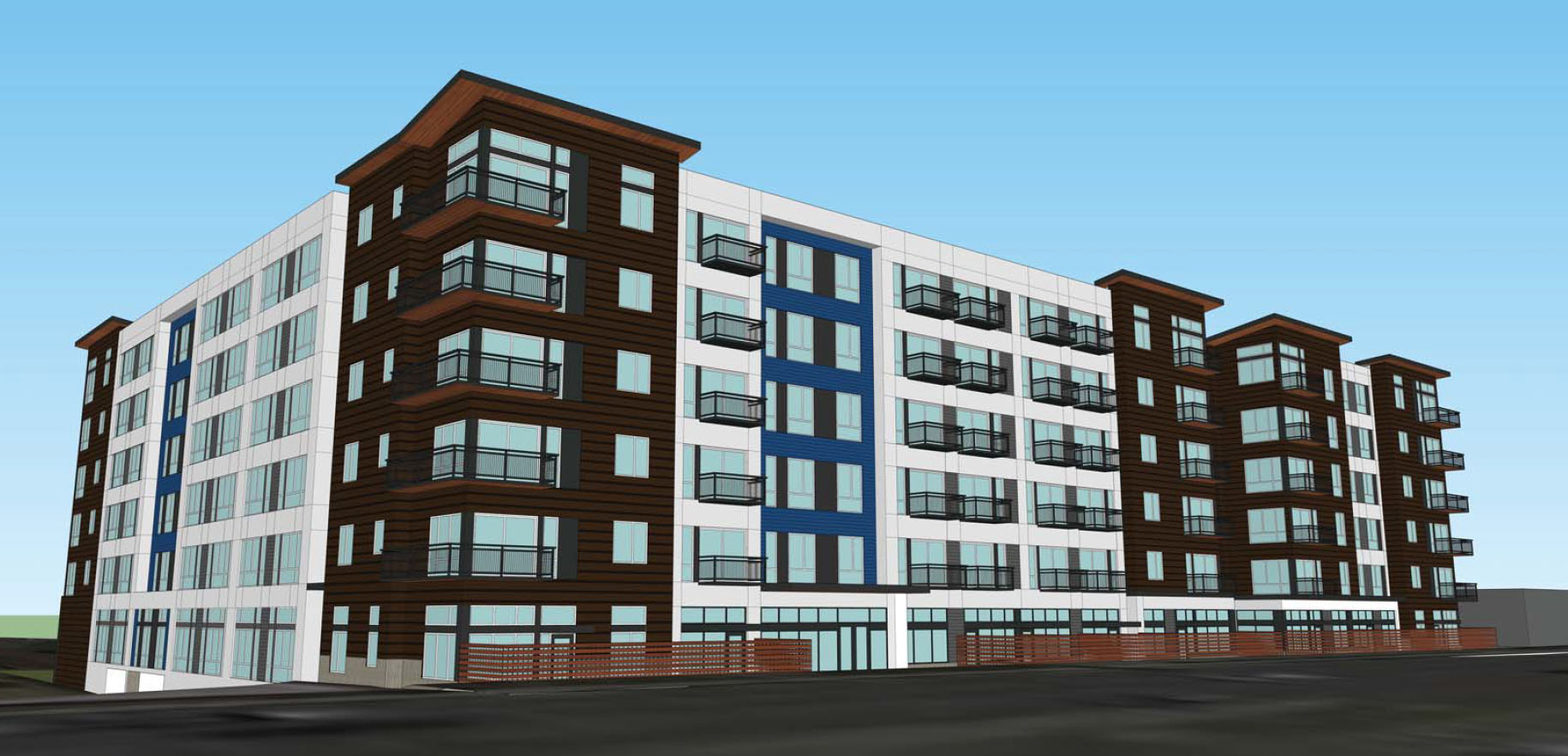 The Paceline apartments, a joint venture between Rush Development and The Metropolitan Companies, when completed, will be a 206,185 square foot multifamily project. The luxury apartment sits next to the interurban trail, creating convenient transportation and recreation to residents. With 221 planned units and 211 stalls, the Paceline apartments aim to give residents a high-end luxury feel with urban access, and will feature best in class finishes and amenities.
Paceline is co-owned by both The Rush Companies and The Metropolitan Companies, and the two firms are also working together as the Developer. Clark Design Group PLLC is the designer.
The design team is: Ram Engineering, civil; CT Engineering, structural; Abossein Engineering, mechanical; Associated Earth Sciences, geotechnical.
Key subcontractors are: Humble Electric, Tristate Plumbing, Advanced Fire, Precision Concrete, Highmark Excavating, DMI Drilling.
This project is estimated to be completed by June 2018.
---
For Press Inquiries, Please Contact:
Deanna Dargan at 253-858-3636 or ddargan@therushcompanies.com.
---