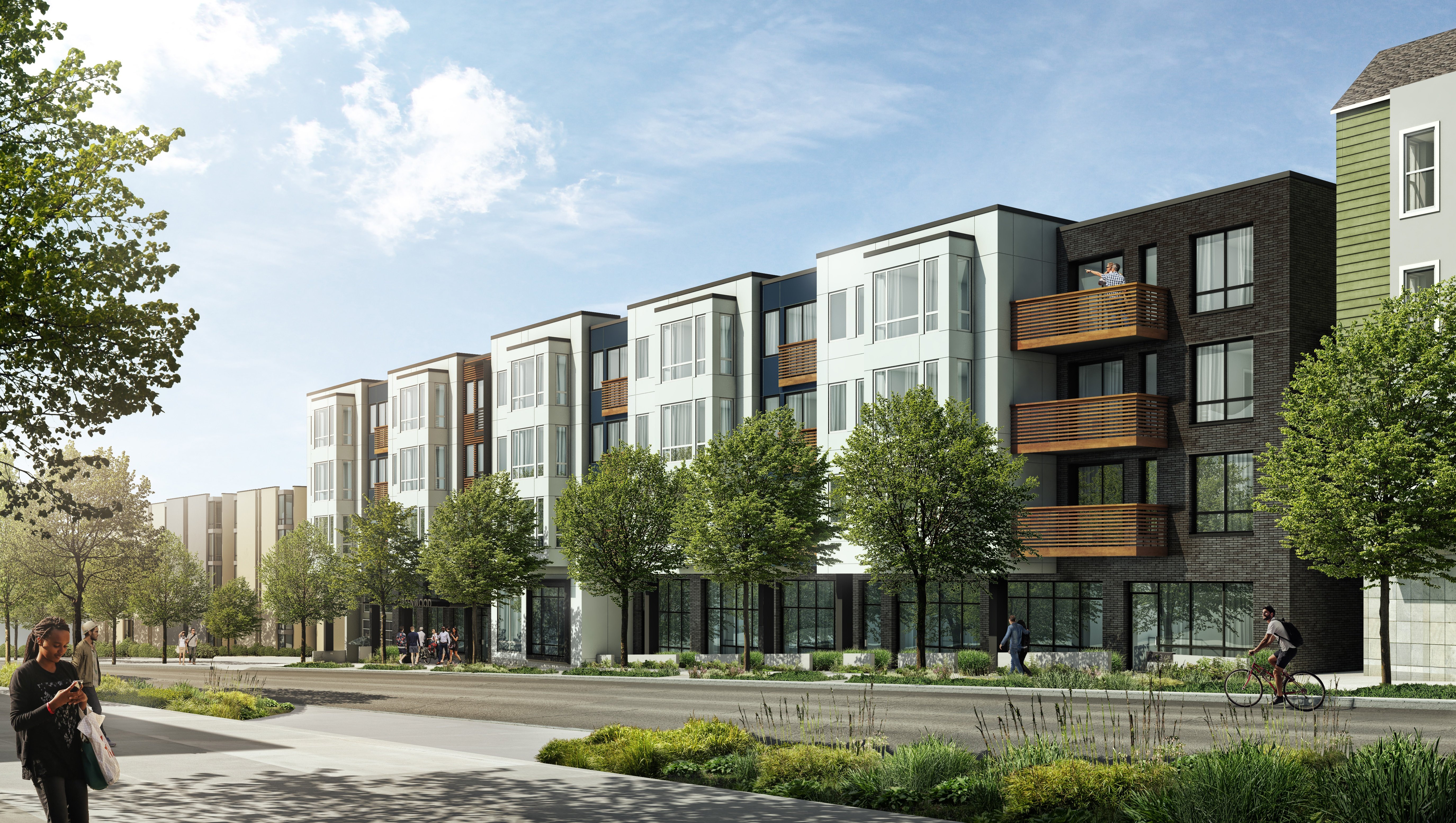 Read the original article in the DJC .
The Rush Companies and Pastakia + Associates last month broke ground on Woodland, a mixed-use development at 9039 Greenwood Ave. N. in Seattle, where a Volunteers of America office once stood.
When complete next summer, the 106,300-square-foot building will have 78 apartments and six live-work spaces on six floors over two levels of concrete parking garage with 59 stalls. There will be 35 open one-bedroom units of 646 square feet, 21 one-bedroom units of 663 square feet, and 22 two-bedroom units with two baths at 974 square feet. Live-work units will be 1,081 square feet with one bedroom and one bath. There also will be a single guest studio of 640 square feet.
Residents will have rooftop amenity space, an exercise room, community kitchen, bike storage and maintenance facilities, and a dog wash. A lobby and resident lounge will be on the ground floor. Street-level patios will be built at the entrances to the live-work units.
Rush Commercial Construction, a division of the Rush Companies, is using panelized wood framing and cast-in-place concrete with post-tensioned concrete decks for the building.
Encore Architects is the designer.
Here is the design team: Vida Design, interiors; Weisman Design Group, landscape architect; Bykonen Carter Quinn, structural engineer; KPFF Consulting Engineers, civil engineer; BEE Consulting, envelope; PanGeo, geotechnical engineer; GB Systems, mechanical; Eco Electric, electrical; and Aloisio Plumbing & Heating, plumbing.
Major subcontractors are Lawson & Sons Excavating, Kulchin Drilling Foundation Co., Carmona Construction, Aloisio, Eco Electric, HCK Construction (framing), First Defense Fire Protection, GB Systems and Pacific One.
The owner is Greenwood Avenue Investors LLC, which includes Rush Companies and Pastakia.
---