The Rush Companies Special Projects Division recently completed the Redline Athletics project. This project included a conversion of an existing warehouse space into an athletic training facility in Gig Harbor, WA. It included new interior offices and restrooms and janitor areas, new lighting throughout and athletic field spaces. Redline Athletics offers private lessons, semi-private and group trainings customized for every sport, and facility/space rentals.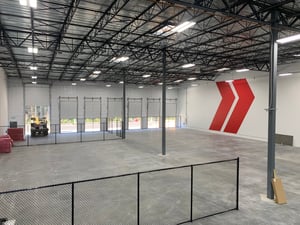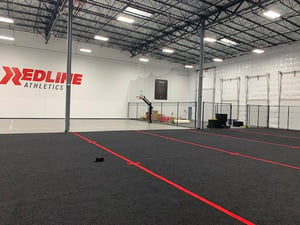 Ongoing projects:
Erlands Renovation
Renovation at Erlands Point Apartments in Bremerton. Includes remodel of the existing clubhouse and 3-bedroom unit above.
Cedarbrook Dental TI
Renovation of existing standalone building in Gig Harbor to accommodate new dental clinic. Exterior work to include new façade & glazing, a new staff entry, and associated site improvements.
CHI SJMC Heart & Vascular TI
Renovation of portion of existing suite, including new partitions, casework, finishes, suspended ceiling, lighting and plumbing fixtures.
NFCU Poulsbo
Tenant improvement for a new branch office located in Poulsbo. Scope includes finishes, interior glazing, acoustical ceiling and lighting, mechanical and electrical work.
Dr. Elston TI
Interior renovation of two existing suites to create new Plastic Surgery Clinic in Gig Harbor.
6625 Suite 350 Market Ready
Office remodel which consists of converting one suite into three executive suites in Gig Harbor.
Cascade Hernia & Surgery TI
Renovation of existing surgery suite to include a new OR and recovery suite in Puyallup.
Coast Sport & Spine TI
Conversion of existing suite in Puyallup to include new Fluoroscopy room and updated finishes throughout.