Rush Commercial is proud to announce the completion of St. Michael Medical Pavilion!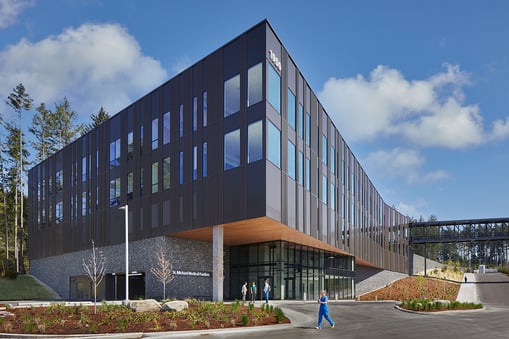 The 151,790 sq ft building was built for Virginia Mason Franciscan Health and is The Rush Companies' largest medical building project to date. The facility includes 65,630 sq ft of clinic space, three levels of structured parking totaling 86,160 sq ft, and was built in partnership with award-winning architecture and design firm NBBJ. The building was designed to consolidate multiple specialty care practices, now part of Franciscan Medical Group, that were previously housed in aging buildings surrounding the existing Bremerton campus. The St. Michael Medical Pavilion now serves as a modern, single facility to provide exceptional care to its patients.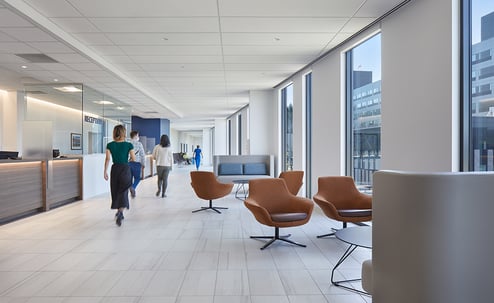 "Franciscan Medical Group, which provides both primary and specialty care, is excited to bring more medical and surgical specialists to the St. Michael campus with the opening of the beautiful new Medical Pavilion," said Donna Smith, MD, president of Franciscan Medical Group. "We look forward to continually providing compassionate, high-quality care, tailored to meet the needs of our community."
"We feel so fortunate to be the selected as the General Contractor with a great project team to build the St. Michael Medical Pavilion. This is a great asset for the Silverdale community and we're thankful to partner with such an incredible leader in healthcare, Virginia Mason Franciscan Health, on this project," said The Rush Companies President, Matt Smith.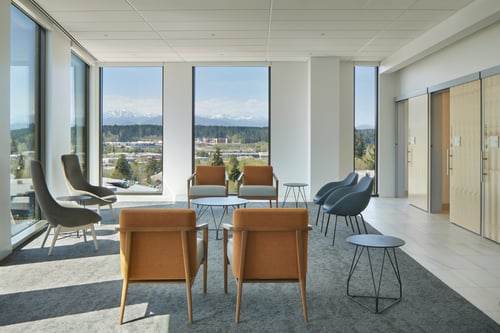 Located in Silverdale, Washington, the two-story clinic uses a divergent flow model with exam pods (to the east and west) and diagnostic and procedure rooms in the center. The St. Michael Medical Pavilion is an insulated metal panel building situated within walking distance of the hospital which allows for back and forth travel for providers who spend part of their week in the interventional suite or treating inpatients.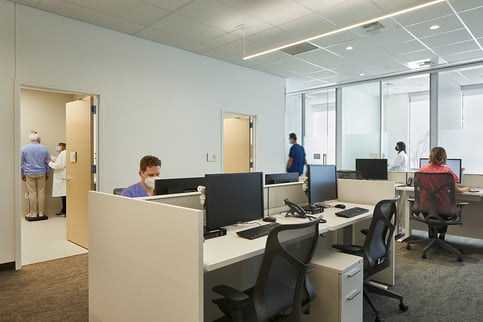 Sherry Eshenbaugh, The Rush Companies Project Manager, was brought on specifically to oversee the St. Michael Medical Pavilion project. Eshenbaugh credits her strong internal team, including Superintendent Hector Fragoso, for the success on the project in the face of challenges relating to the COVID-19 pandemic coupled with some challenging weather conditions.
"To be able to maintain the schedule and keep everyone moving was a daunting task, but we were successful as a team in supporting this essential project that will serve the community for many years. The ownership group loves the facility and is really happy with the finished project. As part of the project we also updated the Clear Creek walking trail and added site amenity benches which adds to the beauty of the area," said Rush Companies Project Manager, Sherry Eshenbaugh.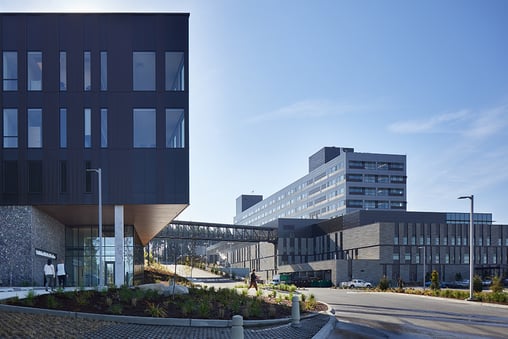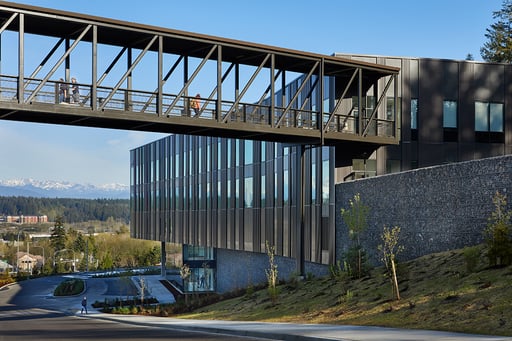 With 10-ft. ceilings, sweeping views of the Olympic Mountains, and a pedestrian sky bridge connecting the medical office building and the hospital, the St. Michael Medical Pavilion is evenly matched in function and aesthetics on the St. Michael Medical Center campus.