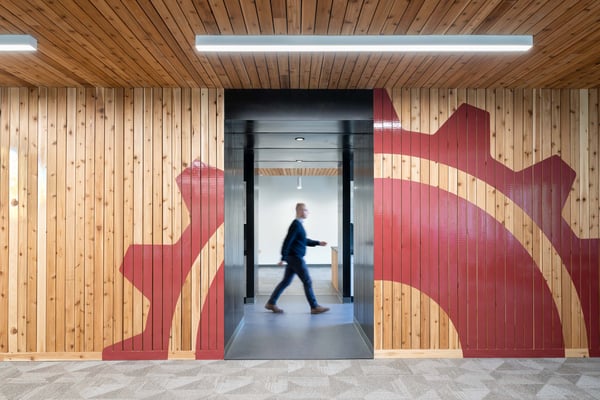 Located in Gig Harbor in a brand new four story building, which Rush Commercial also built and sold, the team spent a lot of time working to personalize Laborworks' new space, along with

Ferguson Architecture.
The 9,969 SF office space includes 15 offices, lobby, break room, kitchen with a coffee bar, 3 conference rooms, gym, bike repair and storage.
Upscale and uniquely NW elements feature glass interior offices to keep the space bright, wood slat and metal accent features to compliment the woodsy setting, and a state of the art kitchen including a kegerator for team building!