In 1987 when Gordon Rush founded The Rush Companies, he never imagined that 35 years later, Rush would be operating multiple "sister" companies, totaling more than 130 team members. Unlike any other firm, Rush is a full-service Real Estate Construction Company.
Bogtown Flats in Seattle, WA
Rush Development works from concept to completion, Rush Capital manages investment opportunities, Rush Commercial Construction builds it and Rush Properties along with our sister company, Edison47 manage Rush owned properties, while Rush Residential enhances our communities by building top of the line residences. This is all possible thanks to the people that make up The Rush Companies. This business model allows team members the ability to develop skills in every aspect of real estate and construction.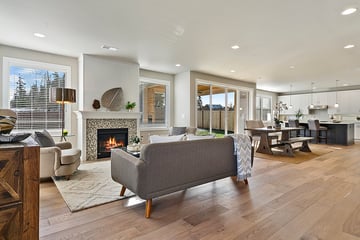 Rush Residential home interior
Whether through our rotational development program or through the many team member- driven advisory teams, employees become investors not only in select Rush projects, by offering employee investment options, but also become drivers in their own growth and development. With such an extraordinary team, it is no surprise that Rush is excited to continue growing and serving our communities.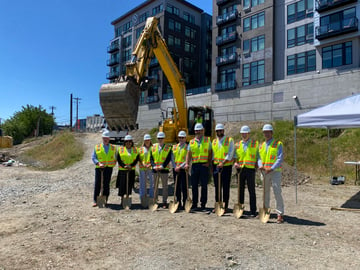 Groundbreaking of The Rook in Tacoma, WA
As a family-owned and managed business operating up and down Puget Sound's I-5 corridor, we do our best to accommodate work close to home and promote work-life balance. Want to work where you can leave a footprint on your community and make a difference in shaping the next 35 years here at Rush?
JOIN OUR TEAM!
Check out some of our exciting projects underway, including a sampling of multi-family properties at Pottery Creek, Clear Creek, and Proctor III, plus our senior living project, Merrill Gardens at Wright Park, and several Residential communities opening in 2022.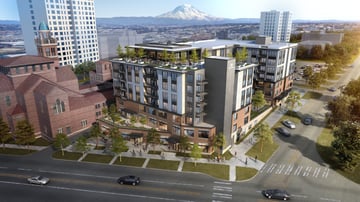 Merrill Gardens at Wright Park rendering
Visit www.therushcompanies.com for details about our team members, the company, the intention and variety behind our portfolio, the scope and size of projects we take on and to get a sense of the pride that comes along with playing a critical role in bringing beautiful new, purposeful projects to life!
To apply for our Real Estate Development Manager role and to check out testimonials from current team members: