Rush Properties is thrilled to announce that Madison25 retail is 100% leased! A sister project of Proctor Station in Tacoma, Madison25 is a 141-unit, 6-story luxury apartment building with ground floor retail space. Cactus Southwest Kitchen & Bar, Fresh Rolls and Proctor Vision Clinic, part of the Northwest Eye Care Network, will lease the approximately 9,000 square feet located on the main floor along with the apartment leasing and management office.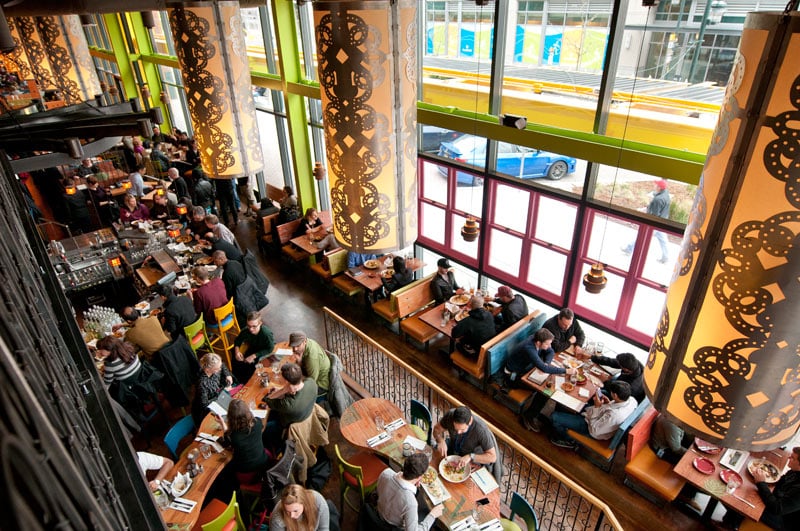 Cactus Southwest Kitchen and Bar, Seattle
Karen Fairall, Rush Properties listing broker, was pleased to work with: Kyle Prosser and First Western Properties to welcome Cactus; Carrie Walker and First Western Properties to welcome Fresh Rolls; and Kim Marvik and NAI Puget Sound Properties to welcome the Proctor Vision Clinic.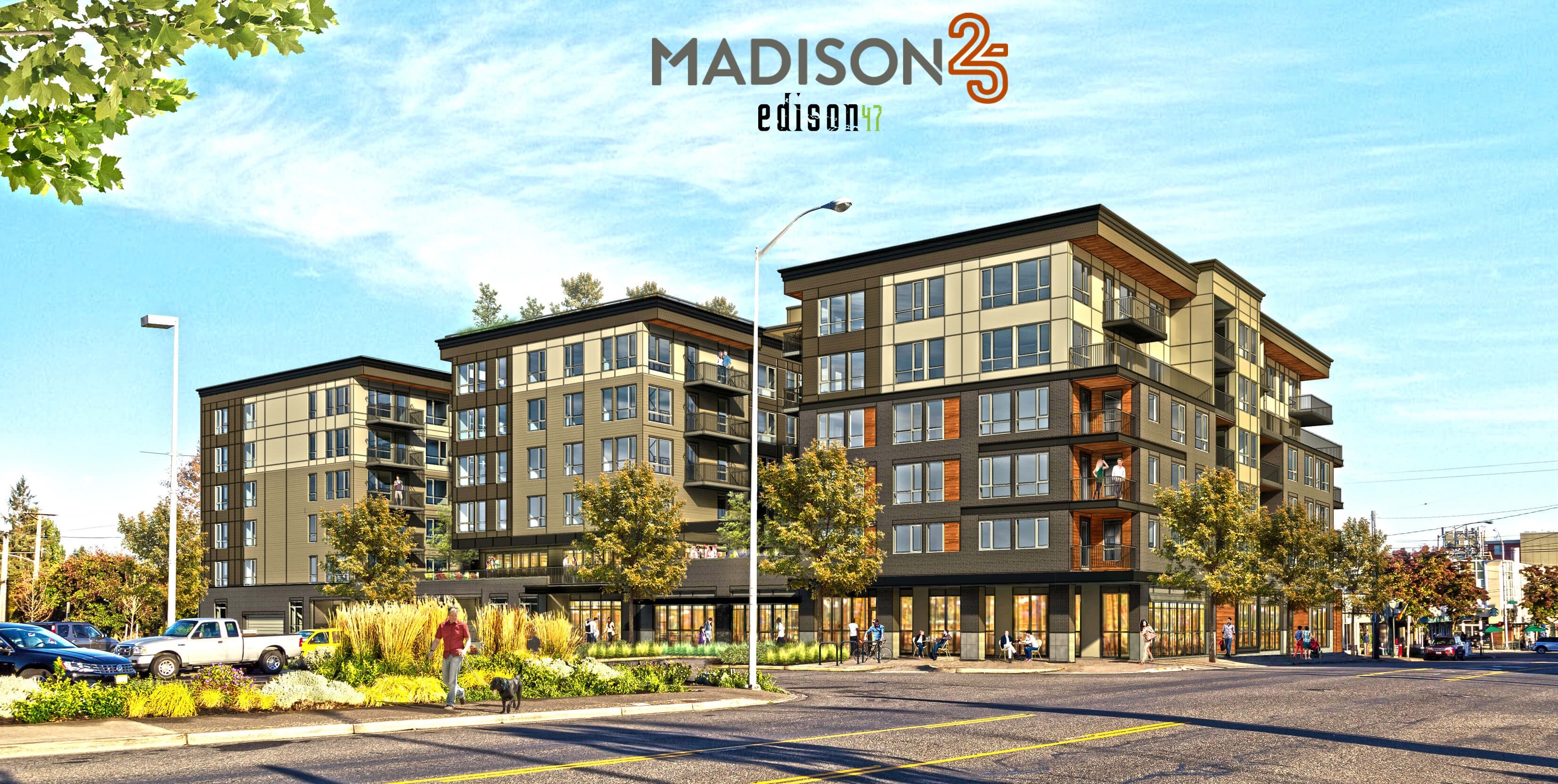 Rendering of Madison25
Madison25 will be welcoming residents this winter into its 141 units. In addition to the first floor retail, the property consists of five stories of top of the line apartments with two levels of resident parking. The building features a rooftop deck with expansive views of Commencement Bay and Mount Rainier... and if you look hard enough you can see Seattle! Madison25 also includes resident amenitites such as an exercise room, community kitchen and dog wash.
Learn more about the project and stay tuned on social media to hear about Madison25 retail grand opening dates!
Interested in making Madison25 your new home? Find out more.