The Rush Companies is proud to announce the opening of Merrill Gardens at Wright Park!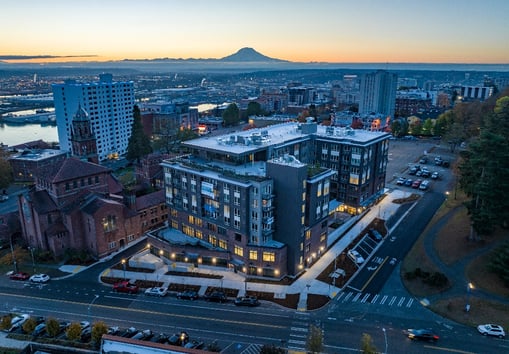 Merrill Gardens at Wright Park is now open in the heart of the historic Stadium District in Tacoma, WA. The community mixes the best of urban living with easy access to green space along with unobstructed views of Commencement Bay, Mt. Rainier, The Cascades and The Olympics.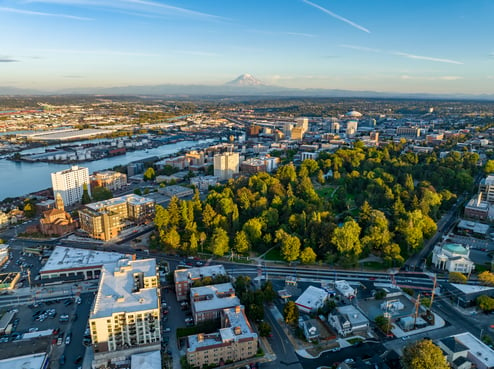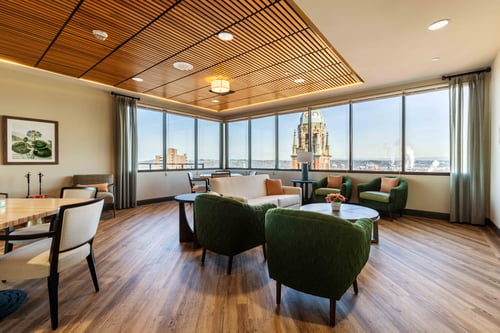 The new community was co-developed by Merrill Gardens and Rush Development and was built by Rush Commercial. It features 115 spacious independent and assisted living apartments (studio, one and two bedroom) and 18 memory care units. The main floor of the community has 2,600 square feet of retail space that includes an on-site urgent care clinic. Merrill Gardens will manage the senior living community and Rush Properties will manage the retail space.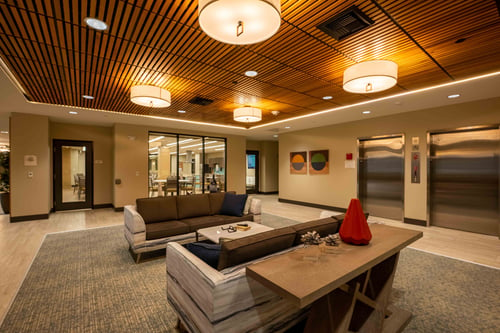 The seven-story community features a view rooftop deck and sky lounge, courtyard and movie theatre with 5,800 square feet of amenity and common area space and parking for 66 vehicles. Wright Park, a 27-acre arboretum, is located across the street and a wide variety of amenities, including dining and retail, are nearby.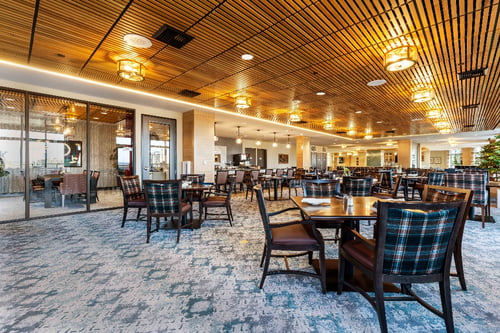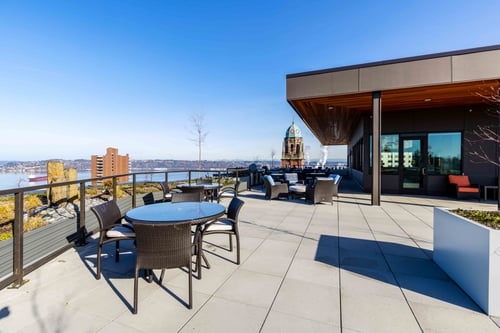 "Merrill Gardens at Wright Park is a true gem. From location to amenities, the community offers residents an unmatched lifestyle. Located across the street from historic Wright Park and within walking distance to shopping and retail, the community also features stunning views and exciting common areas along with modern apartments. This is the way residents want to live and we are thrilled to partner with The Rush Companies to bring this community to Tacoma." – Tana Gall, President, Merrill Senior Living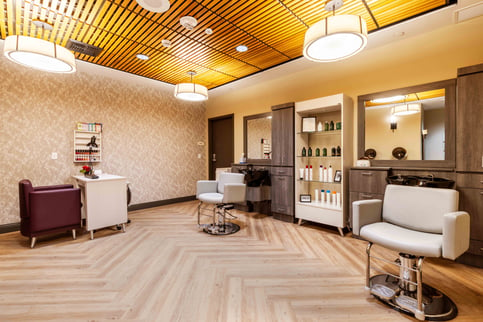 "We are excited to open Merrill Gardens at Wright Park, which fills a critical gap for senior living in the South Puget Sound, and we are honored to create a community with exceptional building technology and services that addresses the healthy living needs people deserve. We believe this is a great asset for the community and we're thankful to partner with such an incredible leader in senior living, Merrill Gardens." - Matt Smith, President, The Rush Companies